Hey, That's My Cape! – LOCKE & KEY Pilot Review
When I heard a pilot was going to be made based on one of my favorite comic books, IDW's Locke & Key, I was beyond thrilled. Joe Hill and Gabriel Rodriguez's story about a family who experience family tragedy only to find themselves the target of a force who is determined to make them keep experiencing supernatural horrors until they give up keys their father may have died trying to protect is a phenomenal one.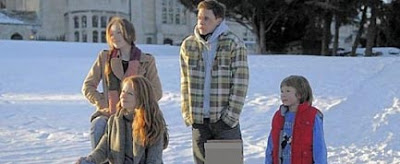 I couldn't make it to the screening of the Locke & Key pilot at San Diego Comic-Con but was recently able to get my hands on a copy. I've only seen a few clips from the failed Wonder Woman pilot but I can easily say Locke & Key is the more deserving of the two as far as comic book adaptations go. Here is my mostly spoiler filled review of what I saw in this week's Hey, That's My Cape! at Newsarama.