Hey, That's My Cape! – Mixed SMALLVILLE Finale Emotions
I admit, I wasn't a
Smallville
fan from the beginning. I didn't even follow along for the first few seasons. It wasn't until the last few years — post-Lex, actually — that I started watching more frequently. But there was no way I was going to miss the finale that promised the flights and tights we had been denied for so long with Clark. And well, in the end, the
Smallville
finale made me happy, mad and a little sad. Spoilers, of course, are on the way.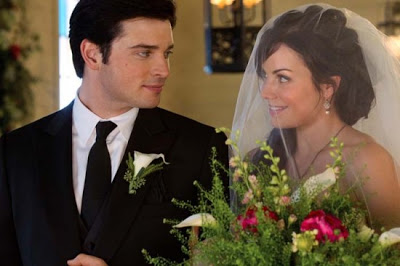 When it came to Smallville, I usually tuned in when I knew another superhero was going to be a guest-star. Just to see what the creators would do with him or her. For some reason, this version of Clark just didn't do it for me. I like my superheroes to be in the thick of things already, not learning how to fly as it were. And plus, let's face it, even the most die-hard Smallville fans can admit the show was downright goofy at times. Remember when Tori Spelling showed up? Actually, let's not even go there. Though I wasn't a fanatic about Smallville, the finale definitely brought out some strong feelings in me.
Click on over to this week's
Hey, That's My Cape!
at
Newsarama
to find out just what those feelings were…