Hey, That's My Cape! – New York Comic Con Baby!
During the last New York Comic Con I was freezing my buns off (Seriously, I was dressed as Zatanna) in brisk February New York City weather. That was February of 2009. It's been almost two years since NYCC has graced the halls of the Jacob Javits Convention Center and boy am I happy to see it on the horizon this weekend. San Diego Comic-Con is one of a kind but I'm an East Coast girl and NYCC is my show.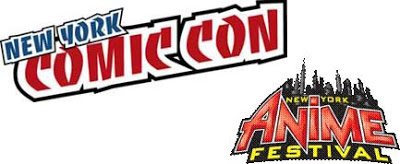 SDCC is ridiculously fun but it's also a monster and while NYCC may be trying to compete for status, success or recognition, it's a different monster altogether. Reed Exhibitions, producers of the show, are slightly limited for the time being considering their event location. The Javits Center is on the West side of NYC with not much else surrounding it and although Reed has taken over the entire building this year by holding the New York Anime Festival there at the same time, we're still stuck in one spot.
But that's what I love about it.
Find out why and what you can expect this year from NYCC in this week's
Hey, That's My Cape!
at
Newsarama
.