Hey, That's My Cape! – ORACLE Says Goodbye to the DCU
This is the end, my beautiful friends. Whether you want to believe the DC relaunch will fail and things will return to the status quo or not, the change is happening and it's truly a turning point. It kinda feels like graduation to me. Is the DCU growing up? No, actually many of them are getting younger, but they are moving on to a new chapter of their lives. They are facing the unknown, just like we are and just like a lot of us were when we graduated from high school or college.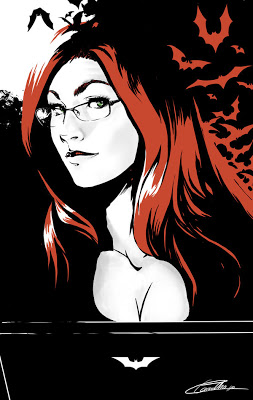 I've talked a lot about the DC relaunch in this column, in other forums online and with friends. I'm kind of talked out to be honest. Now I want to see what's going to happen. So in order to give myself a break, I thought I'd hand the reins over to the Valedictorian of the DC relaunch. I'm talking of course, about Barbara Gordon. Of all the changes being made in the DCnU, Barbara is definitely shouldering the biggest so I thought it only appropriate to have her give us some perspective on the changes.
Head on over for this week's Hey, That's My Cape! at Newsarama to hear what "Oracle" has to say about the DC relaunch.