Hey, That's My Cape! – Why No Women in COMIC BOOK MEN?
I can't believe I'm starting my year off with this.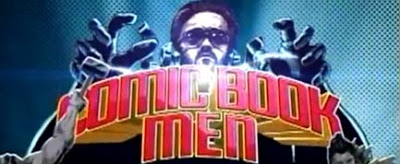 First, let me be clear, I don't think having a show for and about men is a bad thing. I think they certainly have their place/market and can be enjoyed by all sexes even if they are made for one demographic. The problem I have with Comic Book Men is – it sounds really boring.
My first Hey, That's My Cape! of 2012 caused quite a stir. Read what all the fuss is about at Newsarama.