Hey, That's My Cape!
If you hadn't noticed, I like writing about comics. So when my boss over at Heartless Doll, the lovely Andrea Grimes, asked me if I wanted to write a weekly column about them I said ABSOLUTELY NOT, then came up with the most ridiculous name for it I could – Hey, That's My Cape!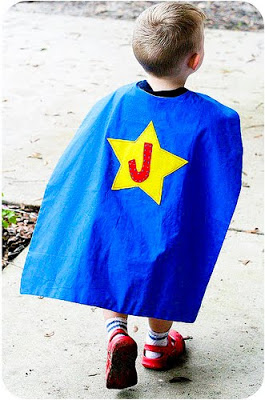 I expect great things and so should you. Surprisingly, my first HTMC! column is not about superheroes! Here's a taste:
From Vertigo Comics, The Unwritten appeared on almost everyone's lists for best new comics of 2009, and I'd have to agree. I don't take in too much non-superhero fare in my weekly trip to the local comic shop, but Mike Carey and Peter Gross' tale pulled me in immediately. I'd seen a preview of the first issue in another Vertigo book, and although it looked like a blatant rip-off of Harry Potter, it had the kind of twist I couldn't ignore. Something else I couldn't ignore? The one-dollar price tag. Sold!
Head on over to Heartless Doll and read the rest of HTMC!: The Unwritten.