I Don't Even Know What to Say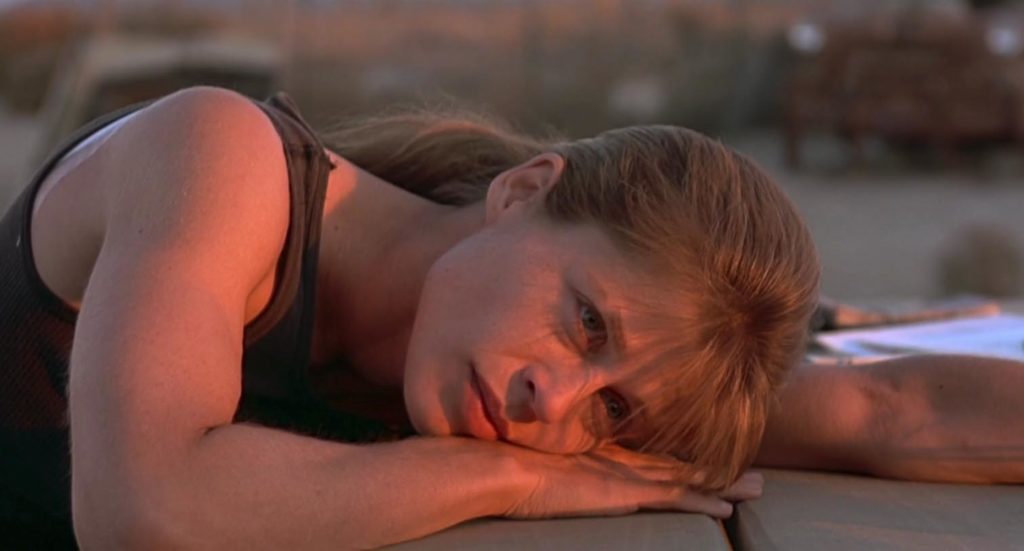 Late yesterday The Hollywood Reporter reported Linda Hamilton would reprise her role as Sarah Connor for James Cameron's next Terminator film. To say I'm shook would be an understatement.
Cameron, who has been working on reclaiming the rights to the franchise he created, made the announcement at a private event THR attended. "As meaningful as she was to gender and action stars everywhere back then," the director said of the news, "it's going to make a huge statement to have that seasoned warrior that she's become return." The previously discussed Tim Miller, who directed Deadpool, has been confirmed as helming the next incarnation which Cameron is planning as a trilogy. THR writes:
Cameron and Miller created a writers room to hammer out what is planned to be a trilogy that can stand as single movies or form an overarching story. David Goyer, whose credits include the Blade and Christopher Nolan's Batman movies; Charles Eglee, who created Dark Angel with Cameron; Josh Friedman, who created the Terminator TV spinoff, The Sarah Connor Chronicles, and Justin Rhodes, a frequent Goyer collaborator, were part of that room.
It's cool. Don't worry about having no female perspective at all in that room.
And if you're curious how Hamilton's return will work within the franchise continuity, THR says "Cameron and Miller are treating the new movie as a direct sequel to Cameron's Judgment Day." Which, to be honest, is the only thing that has me slightly interested in this franchise that has done me so wrong the last several years.
Well, not the only thing.
Hamilton will be leading an action film at 60-years-old (62 perhaps by the time this is filmed). She and Sigourney Weaver are just about the only older actresses Hollywood has let do that. (Hat tip to Hellen Mirren too of course.) I honestly can't even believe Hamilton is returning but she means a lot to me and I just want this to be good so badly it makes me super nervous. But not as nervous as when Hamilton was at a table at a convention I was attending and I couldn't even bring myself to say hello to her. Yeah. That happened.
"There are 50-year-old, 60-year-old guys out there killing bad guys," Cameron said at the event, "but there isn't an example of that for women." While it is commendable to hear Cameron speaking that way, he did follow it up with this, "We're starting a search for an 18-something woman to be the new centerpiece of the new story," so I'm adjusting my exceptions accordingly.