Idris Elba and Matthew McConaughey Officially Set For Stephen King's Dark Tower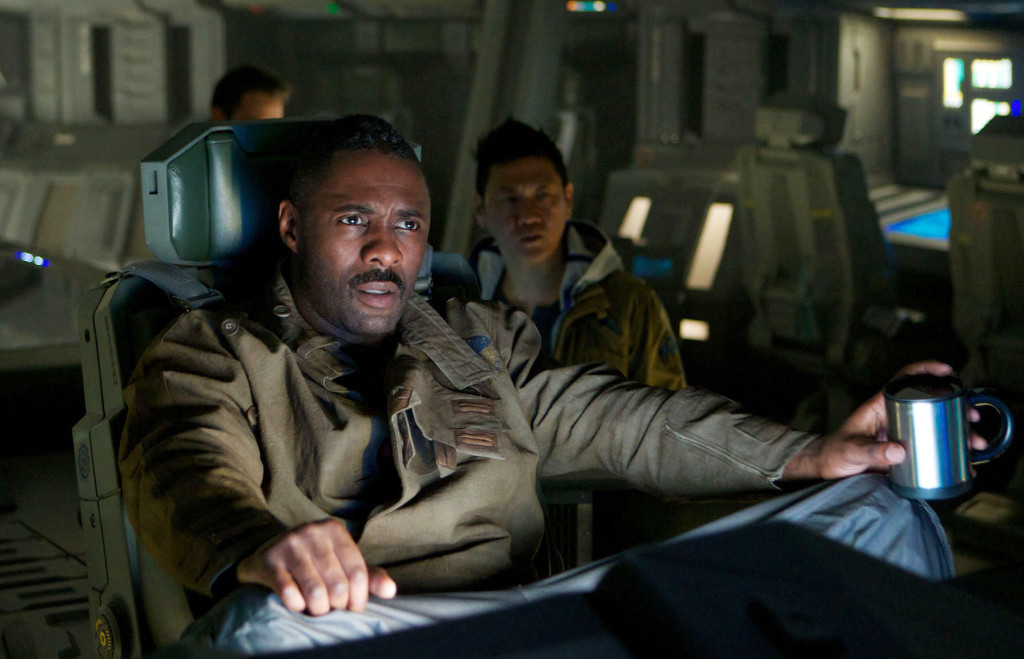 Idris Elba and Matthew McConaughey can now be confirmed for roles in Stephen King's The Dark Tower film.
Elba will tackle the role he's been rumored for since last year, Roland Deschain ("The Gunslinger") while McConaughey will play the "Man in Black." The news came from the Twitter accounts of all involved.
It's official: The man in black fled across the desert and the gunslinger followed. #DarkTowerMovie @McConaughey @IdrisElba

— Stephen King (@StephenKing) March 1, 2016
.@McConaughey you have one new follower. #DarkTowerMovie https://t.co/5fSKF02C7I

— Idris Elba (@idriselba) March 1, 2016
.@idriselba come and get me, I look forward to it. #DarkTowerMovie https://t.co/4gxqm2GPo3

— Matthew McConaughey (@McConaughey) March 1, 2016
The Dark Tower project has been in Hollywood limbo for quite some time now. Back in 2001, Javier Bardem had signed on to play Roland in a film from Ron Howard. Then there was some budget issues and talk of it at least partly being a television series on HBO. Then Howard said it probably wasn't happening any time soon (also in 2011). By 2012 Russel Crow's name was attached to lead the project which Warner Bros. had decided to pass on. In 2013 it was simply "still happening" and the same basic sentiment came in 2014. In 2015 it looked like Sony Pictures was ready to finally move forward with The Dark Tower film and even gave it a release date for 2017.
And here we are today. Director and co-writer Nikolaj Arcel told Entertainment Weekly, "What Stephen King does best is mixing the everyday, or what you might call the mundane, with the fantastical. In my view, [The Dark Tower] novels are a mix between sci-fi and fantasy and modern times. That exact mix is so Stephen King."
King hinmself told EW, "The thing is, it's been a looong trip from the books to the film. When you think about it, I started these stories as a senior in college, sitting in a little sh-tty cabin beside the river in Maine, and finally this thing is actually in pre-production now. I'm delighted, and I'm a little bit surprised."
It just so happens that in 2014 McConaughey was rumored to be taking on the role of Randall Flagg in another King adaptation, The Stand. Flagg is a character who weaves in an out of several King novels. While I haven't read The Dark Tower or The Stand, I have read (and loved) The Eyes of the Dragon in which Flagg also serves as a antagonist. Syfy actually optioned The Eyes of the Dragon for a film or miniseries back in 2012 but I haven't heard anything about it lately.
I won't say anymore here for the sake of spoilers but it'll be interesting to see where this (presumed) franchise of films goes. Frankly I'm just thrilled to see Elba taking on this seriously major role. Check out EW for more talk of the film with King and Arcel but beware of a few spoilers.