Is Warner Bros. N'Sane?
What started as an unconfirmed rumor over at
Aint It Cool News
has now been legitimately substantiated by the
Hollywood Reporter
. Justin Timberlake has auditioned for Hal Jordan in the
Green Lantern
film. But so have Bradley Cooper and Ryan Reynolds.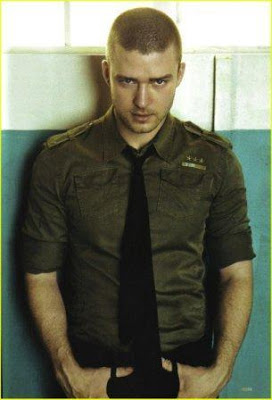 Warner Bros. has spent months looking for their lead to the film which is supposed to be released December 2010 and now it seems it's down to just three. "The studio ordered up two rounds of screen tests with Cooper, Reynolds and Timberlake. Other actors in the early mix included Michael Fassbender, Henry Cavill and Jared Leto," said THR. Apparently director Martin Campbell and producers Donald De Line and Greg Berlanti all have a differing opinion on who would be best but time became a factor this week. "The clock is ticking on the decision as the holding deal the studio had on the actors expired Monday, meaning the three are now free to accept other offers," said THR.
Meanwhile, co-writer of the film, Marc Guggeheim, spoke with
MTV's Splash Page
on a possible Superman/Clark Kent cameo in
Green Lantern
. "Honestly, it changes on a daily basis. Whatever information I gave you today would be obsolete in a week, and maybe come back again in two weeks," said Guggenheim, "And even if it wasn't in flux at the script stage, it would still be constantly in flux because you can film it, put it in the original cut, and eventually it could end up on the editing room floor." The idea would be to make an entire universe out of the DC movies instead of them being separate entities.
So, what do we think? Personally, I think they'd be crazy to go with Timberlake. Sure he's acted but can he pull of the lead in a movie with this much exposure? He might bring an entirely new crowd to a comic based film but I still don't see it. I could, however, see Timberlake take the role of Guy Gardner, if he's even going to be a character in the film. As far as Hal goes, I'm kind of not feeling Reynolds either but that's mostly because he was so fantastic as Deadpool (a role he's continuing) and I think it would be redundant to have him play another comic character. I'm not 100% behind Cooper but if those really are their top three picks I'd have to go with him.