[UPDATED] Jessica Chastain is Wielding Antler Blades in the First Poster for The Huntsman: Winter's War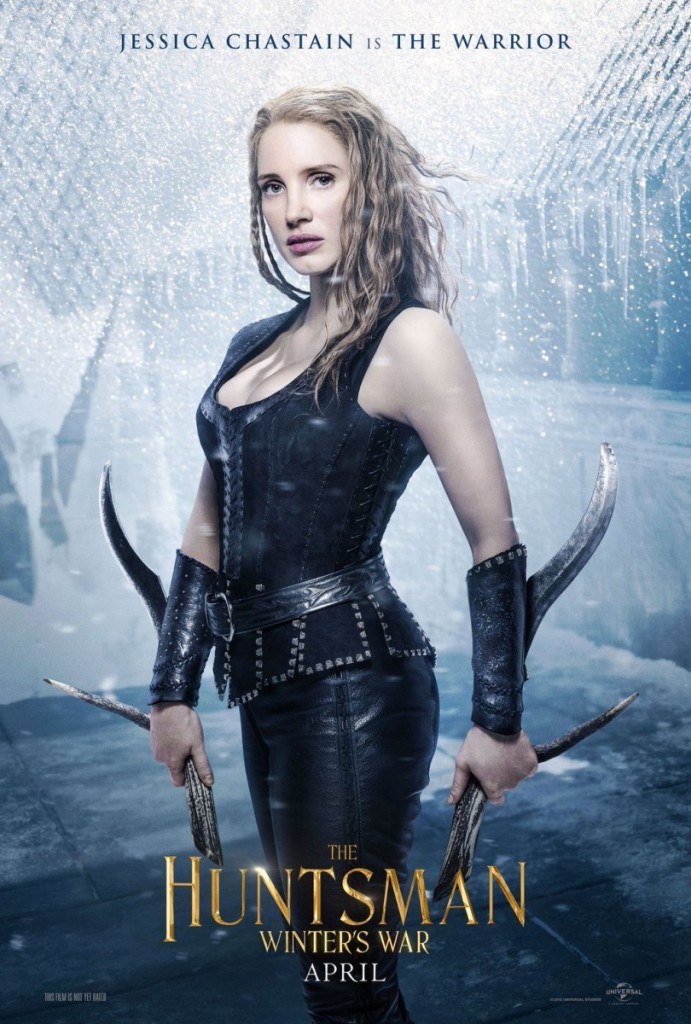 Jessica Chastain takes on the role of The Warrior in this first poster for the Snow White and the Huntsman prequel titled The Huntsman: Winter's War.
Speaking with ScreenRant while promoting Crimson Peak, Chastain had this to say of her character:
I play Sara, I'm a warrior. A Scottish warrior. And I kick a lot of butt in this movie. [Pause] I can't really tell you much about it, but…it's unlike anything I've ever done, I got to work a lot with Chris Hemsworth and Nick Frost and Rob Brydon and Sheridan Smith and Alexis Broach [and] Emily [Blunt] and I got to work a little bit with Charlize, which – that was fantastic. Because I love her Ravenna.
Originally, the film was going to be a sequel with director Rupert Sanders returning but some real-life drama got in the way and they decided to focus on Chris Hemsworth's Huntsman character instead. Many, myself included, saw this as an unfortunate decision considering it was previously a female-led franchise (which didn't seem to require a sequel) starring Charlize Theron and Kristen Stewart.
Regardless, plans for the prequel moved ahead with Hemsworth and Theron attached. And the casting has certainly set up some interesting female characters. They picked up Chastain as well as Emily Blunt. Blunt will be playing a character named Freya who, if they are going with Norse mythology (Freyja), is a goddess of love and fertility, among other things. Though she told Belfast Telegraph, "It's my first real villain role and it's surprising how easy it was for evil to come to me."
Returning cast include Sam Claflin and Nick Frost while Rob Brydon, Alexandra Roach, and Sheridan Smith were cast as dwarves. Directing them all is Cedric Nicolas-Troyan who was the visual effects supervisor on the first film.
The Huntsman: Winter's War has an April 22, 2016 release date.
[UPDATE] Here are three more cast posters: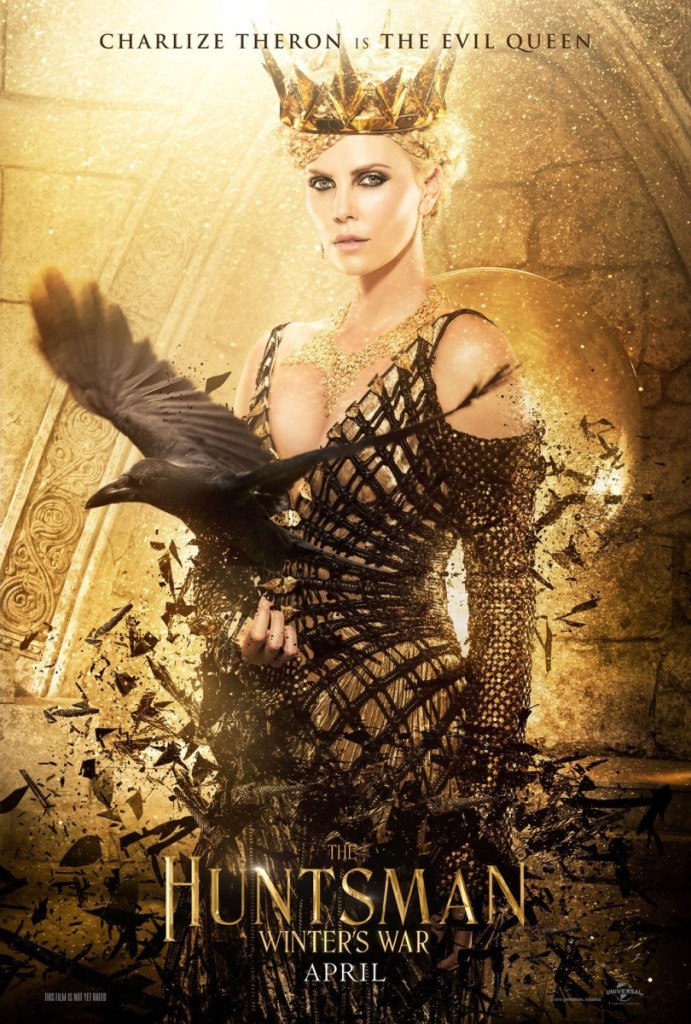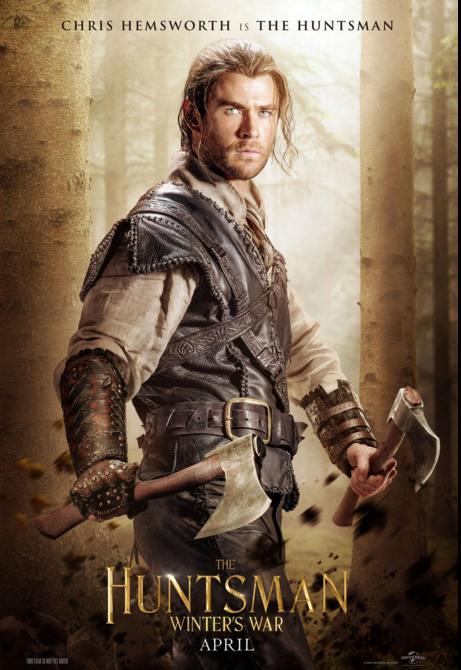 (Poster via Badtaste.it)
---
~Did you enjoy what you read here and appreciate it was ad free? Please consider supporting the site through Patreon!~