Jovovich-Hawk Fashion Line at Target for Limited Time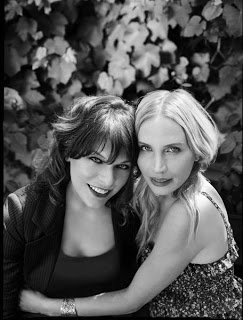 It's no secret I adore Milla Jovovich. So when I found out her fashion line was going to be at Target for a limited time I headed to my nearest store the very next day even though I had strep throat at the time. Nothing was gonna get in my way.
Jovovich-Hawk
 is a clothing line created by Milla and her longtime friend, fellow model, Carmen Hawk in 2003. They've had three seasons so far and have been progressively successful with each one. I would have loved to own some of their pieces but, as with most designer clothing, I couldn't afford it. This is where Target comes in.
Target has what they call their "GO International" campaigns. They bring already established designers to create lines just for them at affordable prices. The highest priced items in this current run are the dresses which sell for $39.99. Previously they've features Luella, Paul & Joe, Libertine and Proenza Schouler. The only caveat is they are only available for around 90 days. Sometimes much less. Jovovich-Hawk will be gone from Target April 12th.
In their television commercial Milla tells us a little about the collection: "Our Target line will have all our classic pieces: smock dresses, tunics, minis, all vintage-inspired, great prints. We took the things that sold the best for us but we're doing it on a bigger scale. To be able to do it with a company that can afford to do it for a good price so that real girls can afford it. That's the reason we were interested."
Hey, I'm a real girl! So I headed straight for the six racks in my local Target that held the Jovovich-Hawk designs and picked up one of each to try on. They were all really well done but not everything was my style. I wound up buying two tops and two dresses that I'm very happy with. Yes, I realized I ran out right after seeing a commercial to buy clothes by Milla Jovovich while I was sick with strep throat. Don't worry, I'm fully aware of my neurosis.