Justice League Unlimited: The Complete Series Is Coming To Blu-Ray TOMORROW!!
HOLY HOME VIEWING, BATMAN! Warner Bros. has announced Justice League Unlimited: The Complete Series is hitting stores in blu-ray tomorrow!
When I got the press release just a bit ago I literally gasped. You may recall, Justice League Unlimited was the companion series and continuation of the Bruce Timm-verse Justice League animated series. It was, in a word, amazing.
Justice League ran for two seasons (52 episodes), while Justice League Unlimited had three seasons (39 episodes) and that is available for the first time on blu-ray as of tomorrow. Here's what you can expect in the way of special features on Justice League Unlimited: The Complete Series:
Creator's Commentary on the episodes "This Little Piggy" and "The Return";
"And Justice for All": a featurette on the process of revamping the series with new characters and a new creative direction;
"Cadmus Exposed": Mark Hamill and series creative personnel discuss this popular series story arc;
"Justice League Chronicles": The series' writers, producers and directors discuss their favorite moments among final season episodes.
You can order [Editor's Note: affiliate link] Justice League Unlimited: The Complete Series right now on Amazon but it will also be available in the WB Shop tomorrow.
Here's a bit more info from the press release on the fantastic cast involved with the series:
The core cast spotlighted Kevin Conroy (Batman: The Animated Series) as Batman, George Newbern (Scandal) as Superman, Susan Eisenberg (Justice League) as Wonder Woman, Michael Rosenbaum (Impastor, Smallville) as Flash, Carl Lumbly (Alias) as J'onn J'onzz, Phil LaMarr (Futurama, Pulp Fiction) as Green Lantern and Maria Canals-Barrera (Wizards of Waverly Place, Cristela) as Hawkgirl.

Justice League Unlimited also featured an all-star guest cast of Oscar, Emmy and Tony award winners and pop culture icons that included (to name but a few): Malcom McDowell, Mark Hamill, Ed Asner, Dana Delany, Neil Patrick Harris, J.K. Simmons, Nathan Fillion, Morena Baccarin, Virginia Madsen, Jeremy Piven, Efrem Zimbalist Jr., Powers Boothe, CCH Pounder, Juliet Landau, Clancy Brown, Phil Morris, Brad Garrett, Jerry O'Connell, Dakota Fanning, Jason Bateman, Michael York, Gina Torres, Ron Perlman, Garrett Morris, Wayne Knight, Melissa Joan Hart, Hector Elizondo, John C. McGinley, Eric Roberts, Adam Baldwin, Dennis Haysbert, Gary Cole, Ted McGinley, Michael T. Weiss, Robert Englund, William Katt, Kurtwood Smith, David Paymer, Richard Moll, Xander Berkeley, Bruce McGill, Olivia d'Abo, Kin Shriner, Fred Dryer, Robert Forster, Dennis Farina, Fred Savage, Ioan Gruffudd, Arte Johnson, Bud Cort, Alexis Denisof, Rob Zombie, Bill Duke, Tim Matheson, Lori Loughlin, Shelley Fabares, Seymour Cassel and Lukas Haas.
[Editor's Note: affiliate links] Justice League Season 1 and Justice League Season 2 were already available on blu-ray.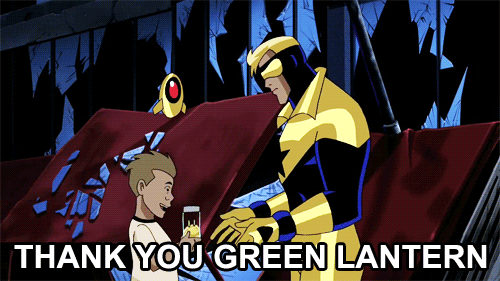 ---
~Did you enjoy what you read here and appreciate it was ad free? Please consider supporting the site through Patreon!~