KHAAAAAAAAAAN!!!!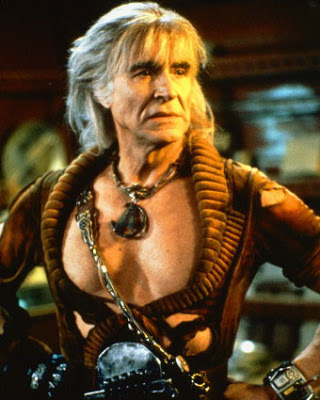 November 25, 1920 – January 14, 2009
Ricardo Montalbán
passed away yesterday at the age of 88. He had an extensive career but I'll alway remember him as Khan Noonien Singh. He originated the role in 1967 for the Star Trek episode "Space Seed" and reprised it in 1982 with Star Trek II: The Wrath of Khan. 
Check him out in action in this
short clip
from the classic episode, or you can view it
in it's entirety
on YouTube courtesy of CBS and the
original trailer
for the film. His talent and charisma will be missed.