Kimmy Gibbler's Cat Cardigan Is Everything in the First Images of Fuller House
Kimmy Gibbler has always been a trendsetter. That's why I'm so glad she's staying true to her style in the first images from Netflix's Fuller House.
We had the first, oddly toned, teaser trailer for the Netflix revival of ABC's Full House back in December. Now we actually get to see the gang back together! Candace Cameron-Bure, Jodie Sweetin, and Andrea Barber lead the cast which will also include the returning Bob Saget, John Stamos, Dave Coulier, and Lori Loughlin.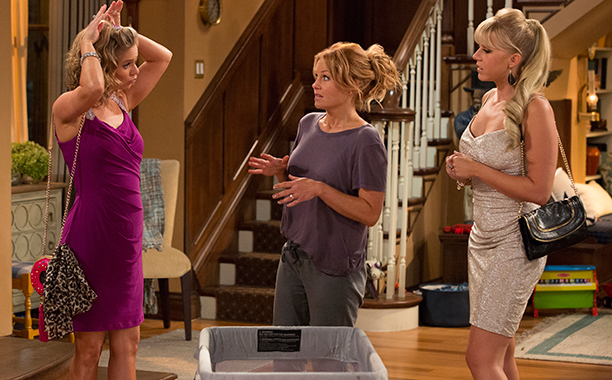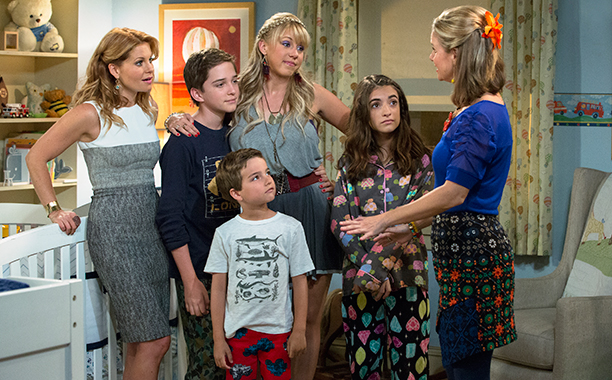 Here's a feature video as well from Entertainment Weekly which reveals one new tidbit…Cameron-Bure says D.J.'s teen boyfriend Steve "makes a few appearances on the show and I can't say in what capacity but I'm sure that they talk about old love. And listen, D.J. is widowed so she…it's been a while since her husband has passed away. She's thinking about dating so I'm sure there will be some dating going on and I don't know if she'll find new love. Maybe, maybe not. Gotta watch!"
The actor who played Steve, Scott Weinger, is listed on the IMDb page for Fuller House. This should be interesting!
(via Entertainment Weekly)