Last call to help The Nerdy Birds!
I'm making one last ditch effort to reach my fundraising goal for the MDA Stride & Ride this Sunday at the Palisades Center Mall. Won't you donate so I don't have to use the handicap viewfinder at the zoo anymore?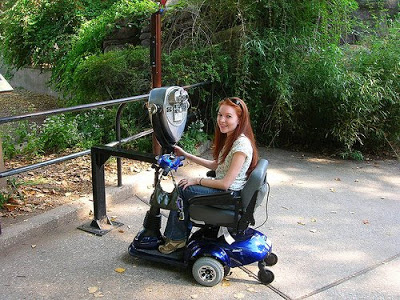 I'm only about halfway to the goal I hoped to raise. Are you going out this weekend with friends? Maybe to a bar? How about having one less beer and giving the extra $5 to the cause? If you can give more that's fantastic but I think we could all use one less beer, don't you think? :)
Besides my mom and dad, Beth from
Amber's Fashion Tips for Superheroes
and her mom are going to be walking as my team, "The Nerdy Birds," this weekend. All the teams usually wear team shirts or team colors. I decided we should all wear shirts with nerdy things on them so who knows what we'll come up with.
Here is the link to
our team page
where you can donate securely online. You can make a general donation to the whole team or sponsor one of us separately. Thank you so much to everyone who's donated so far and for spreading the word about the Stride & Ride on your own pages.