The League of Cliche Evil Super-Villains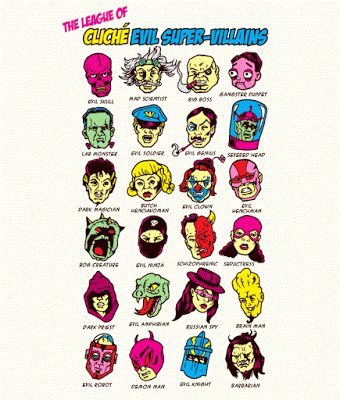 You can always count on Threadless to choose a supremely awesome nerdy t-shirt design every once in a while and this one is no exception. The League of Cliche Evil Super-Villains shows us there really are just 24 categories to choose from when creating a new bad guy or gal. 
The shirt was designed by
Joshua Kemble
an illustrator/comic book artist who's got a nice resume to back up his talent. On Threadless he talks about his thought process, "I got the idea to do it by looking at a bunch of old cheezy comic books, by none other than Jack Kirby." That seems about right. Anyway, visit his website by clicking his name and check out some of his amazing work. 
By the way, Threadless is
currently having a sale
on some of their shirts for about another day if you want to pick a few up. Christ, they should be paying me.