Let's Talk About That Electrifying CW Flash Season 2 Finale
Last night The CW aired the finale of The Flash Season 2. It had plenty of emotional moments, some easy-to-guess surprises, and one really, really big comic book move. Spoilers to follow.
First of all.
AAAAAAAAAAAAAAAAAAAAAAAAAHHHHHHHHHHHHHHHHHHHH!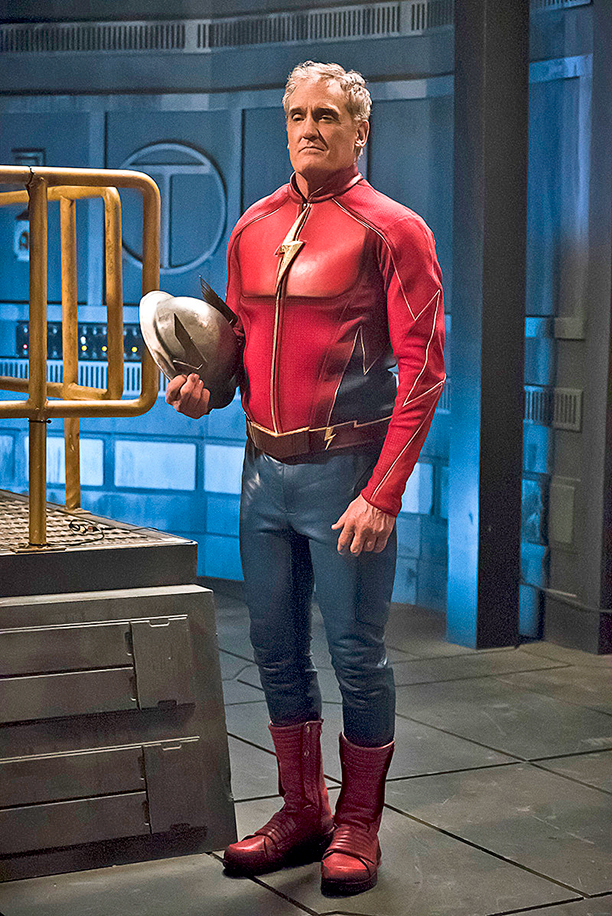 John Wesley Shipp is the real Jay Garrick!!!!!! The suit!
We basically knew there would be a real Jay reveal at some point during the season (I can't believe anyone thought otherwise, looking at you Mark Waid), but this was a delightful bit of fan happiness. My only sadness is, of course, that we had to lose Barry's dad Henry to get it. I really, really liked Henry as a character. Unless…
Of course that brings us to HOLY SHIT BARRY IS GOING FLASHPOINT ON US? I don't like the idea of retconning basically everything so far on the show but I am very, very interested to see what stories will come of it.
What did you all think?