Mark Millar Drops 'CLiNT' Comics Magazine On Doorsteps
Brits woke up to something kick-ass on their doorstep today: the first issue of Mark Millar's brand new comics magazine, CLiNT.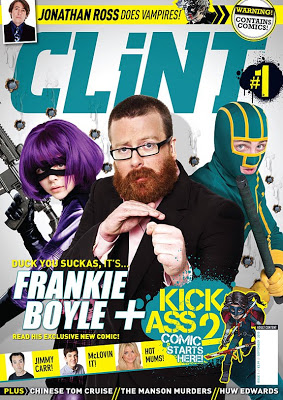 From Titan Publishing, Millar, and British talents Jonathan Ross and Frankie Boyle, CLiNT promises to bring fans something they've been missing — a comic book disguised as a magazine. CLiNT features four serialized comic strips (including a preview of Kick-Ass 2), as well as interviews and features on video games, movies and television.
Head on over to
MTV Splash Page
to read Part 2 of my interview with the man himself, Mark Millar.