Marvel Girls go 80s retro
It's always cool to see superhero t-shirts done with style. Sure, anyone can get a classic comic book image tee but this is the kind of thing you don't see every day. May I present WeLoveFine.com's line of Patrick Nagel-inspired superhero wear featuring the ladies of X-Men!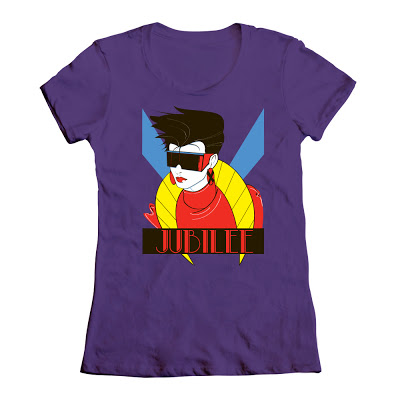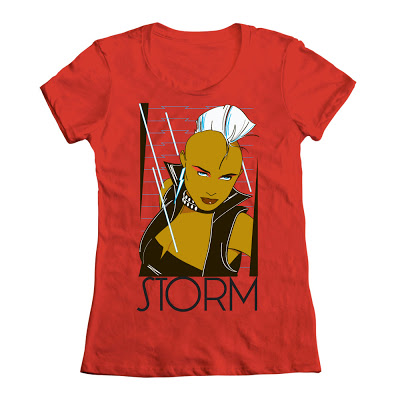 If you're unfamiliar with Nagel, you'll most likely know of his work from the cover of the Duran Duran album Rio. His unique style of pop art has been the inspiration for a lot of other work including comic artist Cliff Chiang's Vampirella poster.
WeLoveFine also has Nigel-inspired Mystique, Rogue and Shadowcat. These were all previously available in men's cuts but have just been released in women's styles (with several color choices) which makes me very happy.