May the hair on his toes never fall off!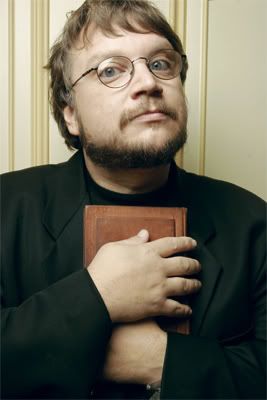 After hearing this rumored for months, it's finally official. New Line Cinema announced yesterday Guillermo Del Toro will be directing "The Hobbit." Not only that, he'll be moving to New Zealand for a few years to give it his full attention. The film will be split in two with executive producers Peter Jackson and Fran Walsh also on the team. You may remember Jackson had sued New Line over "The Lord of the Rings" trilogy profits. "The Hobbit" could not move forward until that was settled, which it was this past December. 
"Contributing to the 'Lord of the Rings' legacy is an absolute dream come true," said Del Toro in a statement. Jackson and Walsh also released a statement saying, "We have long admired Guillermo's work and cannot think of a more inspired filmmaker to take the journey back to Middle-Earth." 
You can find out all you need to know and keep up to date on what's going on with "The Hobbit" at the films official blog,
TheHobbitBlog.com
. As of right now, filming is set to begin next year with the movies being release in 2010 and 2011. Del Toro is currently out promoting his latest film "
Hellboy II: The Golden Army
" in theaters July 11th.