A mixed drink made of several kinds of rum, liqueur and fruit juice.
I was
recently tagged
to give my opinion on what I would do in a zombie attack. How could I refuse?
You are in a mall when zombies attack. You have"
1.) One weapon.
2.) One song blasting on the speakers.
3.) One person to fight along side you (historical or fictional).
What are your choices?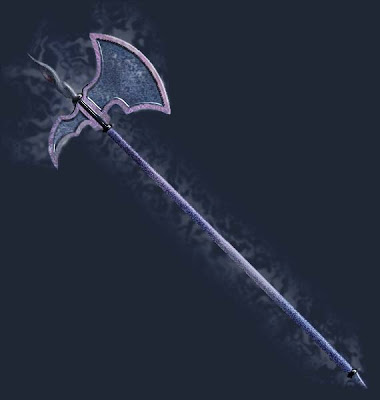 1.) Halberd. Good reach. Great for poking and slicing off heads. I'd especially like it if mine was purple like this one.
2.) Mescal Rite 1 by Tomahawk. Someone needs to use this music in a movie.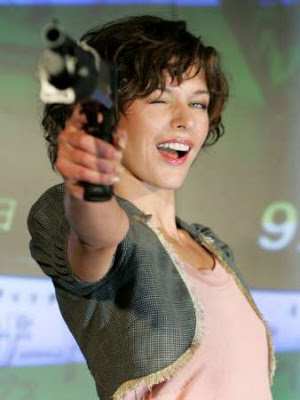 3.)
Milla Jovovich
as her bad-ass self. And not because she's been in zombie movies. She just rocks.
I'm not going to tag anyone specific but if you wind up doing it yourself, send me the link. Or post your answers in the comments.