Nerd York City
That's right, it's not a misprint, I said NERD York City. While New York City gets particularly nerdy every time I cross the Hudson River from New Jersey, it turns out there are quite a few nerds living there already. Who knew? It's a good thing some folks thought of a way to entertain them. I present,
Nerd York City
.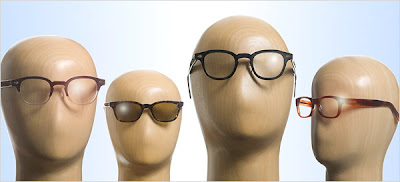 Nerd York City is, "A calendar. A black book. A map. A guide to all things nerdy for the 8.3 million folks who call Manhattan, Queens, Brooklyn, The Bronx, and Staten Island home," according to it's creators Peter Tatara and Petrina Cheng. "Nerd York City's collection of events and index of organizations revolving around comics, movies, anime, manga, television, toys, and games in the five boroughs (and even New Jersey and Connecticut) is all you need. Surrender your weekends to us."
Hmm, you've intrigued me. Let's see a sampling of what's on tap this week:
Monday
: a free screening of
Superman
at Waterside Plaza
Tuesday: "R. Sikoryak: How Classics and Cartoons Collide" examines the artists notes, sketches and reference material at the Museum of Comic and Cartoon Art (MoCCA)
Wednesday
: a
Doctor Who
NY Meet-up at the Peculiar Pub (sounds like my kind of meet-up)
Thursday: a Nathan Fox signing at Forbidden Planet
Friday: Scott Pilgrim vs. the World hits theaters
Sunday: Metro Anime Sunday Lunch at Maui Tacos
Sounds pretty cool to me! Besides the calendar of events (which you can submit new items to if you know of some), they've also got permanent lists of some museums and other
culture
spots, including the addresses for the "
Ghostbusters
firehouse" and "Peter Parker's bus run,"
shops
for all your geeky purchasing needs like costumes, toys and of course, comics and also a section for
restaurants
but I'm not quite sure how they fit into the "nerdy" definition.
Regardless, a fantastic resource for those in the NYC area. I know I'll certainly be checking up on it every few days for a can't miss nerd event. Maybe I'll even be able to make some new nerd friends!