Nerdy News
Lots of geek-related news flowed out of Hollywood this week. Here's your Nerdy News!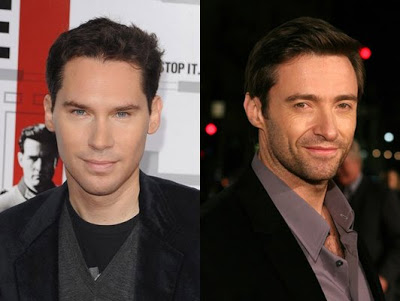 X-Men helmer Bryan Singer has been named director of the big-screen Battlestar Galactica film according to Variety. Just to remind everyone, this is going to be a complete reimagination of the franchise by Universal Pictures and not a continuation or sidebar to Ronald D. Moore's television series.
Although apparently Singer has had this in his sights since after he directed X-Men. "At the time, he was teamed to exec produce the series with Tom DeSanto and to direct the pilot of the new version. The director got busy on other projects, but he was prescient, at the time calling the Galactica brand 'a sleeping giant,'" says Variety.
In related news, a scriptwriter has been chosen for the Wolverine sequel. Christopher McQuarrie, writer of The Usual Suspects and Valkyrie, will take Hugh Jackman to Japan while taking cues from Frank Miller and Chris Claremont's 1980s comic. According to The Hollywood Reporter, McQuarrie worked with Singer on X-Men but, "he voluntarily took his name off the movie when the final version was more in line with David Hayter's script than his."
_________________________________________________________
Zombies are classic, right?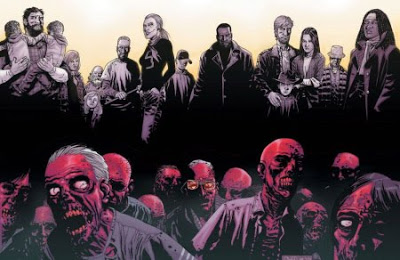 The rights to Robert Kirkman's The Walking Dead comic have been acquired by American Movie Classics (AMC) for a possible television series. "Joel Stillerman, AMC's senior veep of programming, production and original content, said the project appealed to the cabler because of 'the quality of the storytelling' in Kirkman's work, says Variety. Frank Darabont will not only executive produce but write and direct the series as well.
The Walking Dead would join AMC's other drama series Man Men and Breaking Bad as original programming for the station. Joel Stillerman, Senior VP original programming, production and digital content told The Hollywood Reporter, "I don't know of another series of books that has such beautiful storytelling, great human emotions and everything that really works on AMC. It allows us to stay where we want to stay: in the world of smart, sophisticated storytelling and apply that to a show that we think the audience would love."
And zombies. Don't forget zombies.
_________________________________________________________
I have two words to describe this next story. Pure. Genius.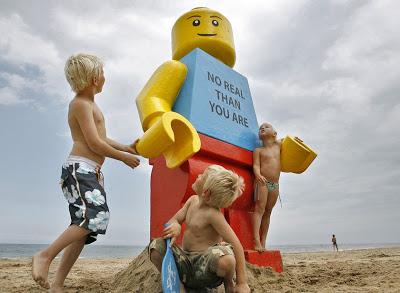 Warner Bros. is planning to put together a Lego movie says Variety. Get it, put together? Sigh. "Scribes Dan and Kevin Hageman are penning the script for the family comedy that will mix live action and animation. Warners is keeping the plot tightly under wraps, but it's described as an action adventure set in a Lego world." The Hollywood Reporter digs a bit deeper, "The live action/CG hybrid is described as a movie set in the world of Lego that centers on the subject of childlike imaginations and examines themes of creativity and teamwork in the manner of 'Toy Story.' While the pic will have elements for children, the studio is hoping the film is a four-quadrant play that can also appeal to adults."
"Directors and producers in town have attempted to make a Lego movie for years, approaching the Danish toymaker with various ideas, but Lego turned down most of them because it's highly protective of its brand. To date, Lego has made only a series of direct-to-DVD animated movies based on its Bionicle line," reports Variety. Of course I'm sure the successful Lego video game franchise has something to do with it all finally coming together. If they are smart, they'll look to the animation style and humor from those as a jumping-off point.
This is one toy-to-movie adaptation I'm looking forward to.