Where You Can Find Me at New York Comic Con 2015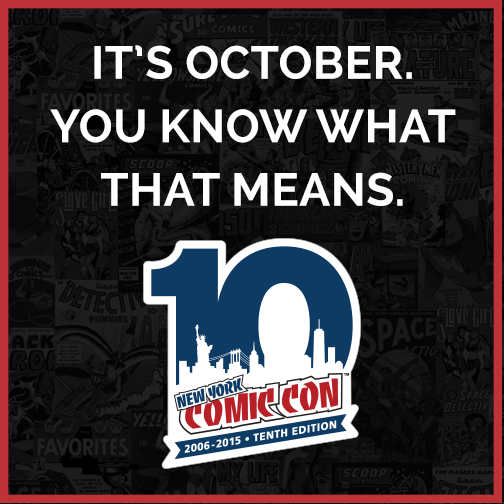 Headed to New York Comic Con this weekend? What a coincidence, so am I! Check out where and how you can find me.
True, NYCC started today. If you were there (or following me on Twitter) you might have seen I was in attendance in some very intense cosplay. I debuted my Medieval Batgirl costume and got lots of double-takes!
Hey, world, say hello to Medieval Batgirl! #NYCC pic.twitter.com/i7cCggseMw

— The Unearthly Bat (@JillPantozzi) October 8, 2015
Why yes, that is a horse.
Moving on. Tomorrow you can find me on my first panel! Info below:
The New Geeky Journalism
Friday October 9| 11:00 AM – 12:00 PM | Room 1A01

Seemingly overnight, being a geeky journalist has morphed from a rare curiosity to an essential role in the pop-culture landscape. Join Writers Jill Pantozzi (The Nerdy Bird), Abraham Riesman (Vulture), Anthony Breznican (Entertainment Weekly), Emily Asher-Perrin (Tor.com) and Genevieve Valentine (The A.V. Club, io9, Et. al) to discuss this phenomenon and how it has changed fandom. Moderated by science fiction critic and Author of the book Luke Skywalker Can't Read; Ryan Britt
And on Sunday, I'll be on another panel!
A (Wo)man's World: Closing The Gender Gap In Pop Culture
Sunday October 11| 1:30 PM – 2:30 PM | Room 1B03

On screen, in toystore aisles and comicbook pages, women are often objectified and stereotyped. Perhaps unsurprisingly, men still control pop culture, representing 93% of directors & 87% of writers. But audiences today want something different…where is the change? In this Panel hear from UN Women's HeForShe campaign and leaders from the film & toy industries who will explore the good, the bad and the ugly: where are we today and what can we all do to shift a "man's world" into an equal one?
One important note: I will not be at the convention on Saturday at all. The crowds are going to be absolutely out of control that day so I'm not even going to attempt it. Plus, conventions are exhausting!
As always, if you happen to see me roaming the show floor Friday or Sunday please don't hesitate to say hello! And if you want to shout out "The Nerdy Bird" to get my attention in the crowd, that's totally fine by me. :)