Paul Levitz Puts 75 Years of DC Comics In One Huge Book
Former President and Publisher of DC Comics, Paul Levitz has lived and breathed comics his entire adult life. A comics fan magazine that he co-wrote and published in high school, The Comic Reader, led to his first job with the mega-publisher that is DC. With DC celebrating its 75th anniversary this year, Levitz took on the incredible task of writing about its numerous characters, authors and artists and their impact on the world.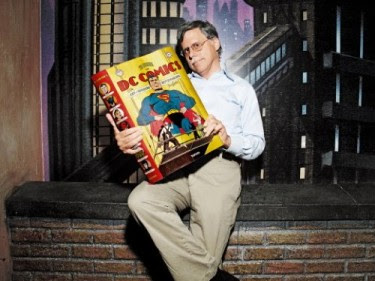 From Taschen Books, 75 Years of DC Comics: The Art of Modern Mythmaking is a mammoth tome you won't be able to miss on the shelves of your local store. In fact, it will probably need it's own table.
Read all about the ginormous (and seriously gorgeous) book and the hard work that went into it in my interview with Levitz at
Publishers Weekly's Comics Week
.