Piecing Together Ryan Reynolds' 'Green Lantern' Costume
It can be argued that a comic book character is 50 percent superpowers and skills and 50 percent costume. If you don't have a great outfit, you're just a guy running around in long underwear. Attire can make or break a superhero, and as Ryan Reynolds could soon find out, attire can make or break a superhero movie, too.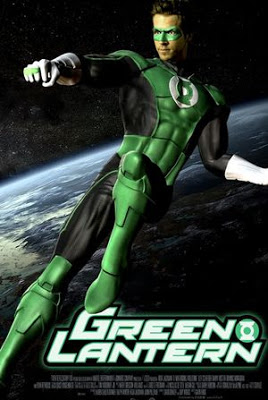 The image is fan art but the concept is real. Reynolds' costume in Green Lantern will be computer generated. Read all about it in my latest article on MTV Splash Page!