Pre-Order the Ghostbusters Holtzmann Glasses We've All Been Waiting For!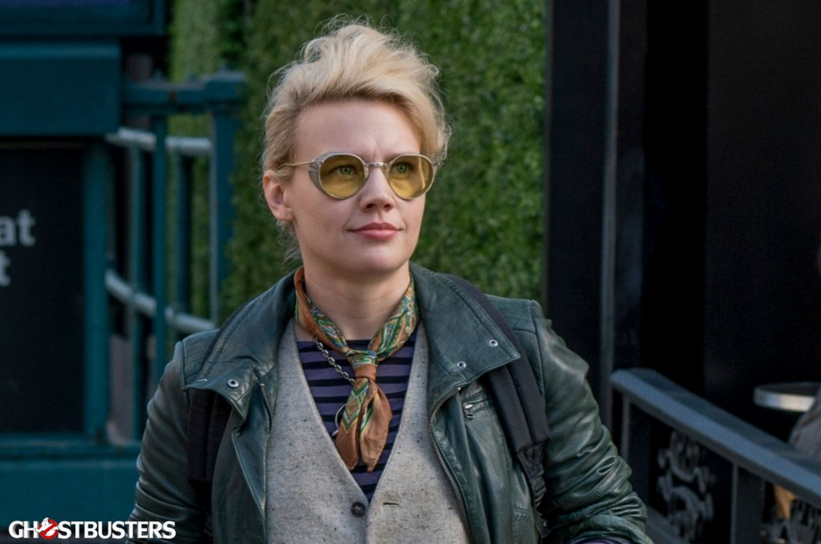 It's a dream come true!! A replica of Kate McKinnon's fabulous yellow Holtzmann glasses from Ghostbusters are finally available to pre-order! You know, for cosplay or just wanting to feel totally rad.
I actually tried to find replica Holtzmann glasses months ago to no avail. I nabbed the next best thing on Etsy, antique chemistry goggles.
brb, going to hunt some ghosts pic.twitter.com/ggmvRSu3H1

— Jill Pantozzi (@JillPantozzi) March 4, 2016
Thanks to Nerdist I now know O'Riginals Trading Co. is selling a replica of the kind Holtzmann wears. And while they're pricey, they're not completely unreasonable.
Are you afraid of Ghosts? You won't be with The Sterling 23 Spectre. Are you a Cosplayer of GB? The first run of Spectres Sold out before the premiere of the new film. The Spectre is the most authentic Side-Shield Glasses on the Market today. This is another limited run and are available for pre-order with a delivery date to me of November 15 and then shipped out to you.
The person who runs O'Riginals Trading Co. noted after seeing the film that the glasses we see are a pair of antique CESCO 24 from the 1920s-30s. He says you can find them on Ebay now and then but you'd have to get new lenses put in as they don't come in yellow. So, for $87.00 you can pre-order the company's replica glasses (which are also being offered in models with different lens colors if interested).
Nerdist points out this is actually the second production run of these glasses (I guess most of us just missed them previously), "The first round sold out before the film even premiered, and demand has only increased since then." Unfortunately, if you're looking to get them in time for Halloween this year, you're out of luck. If you pre-order them they'll ship November 15, 2016.
And if you're looking for Holtzmann's "Screw-U" necklace [Editor's Note: affiliate link] Entertainment Earth seems to be the only one selling it so far (though it seems like a cheap costume version).