It's Maybe, Probably, Safe to Say Rinko Kikuchi Is Back For Pacific Rim: Uprising?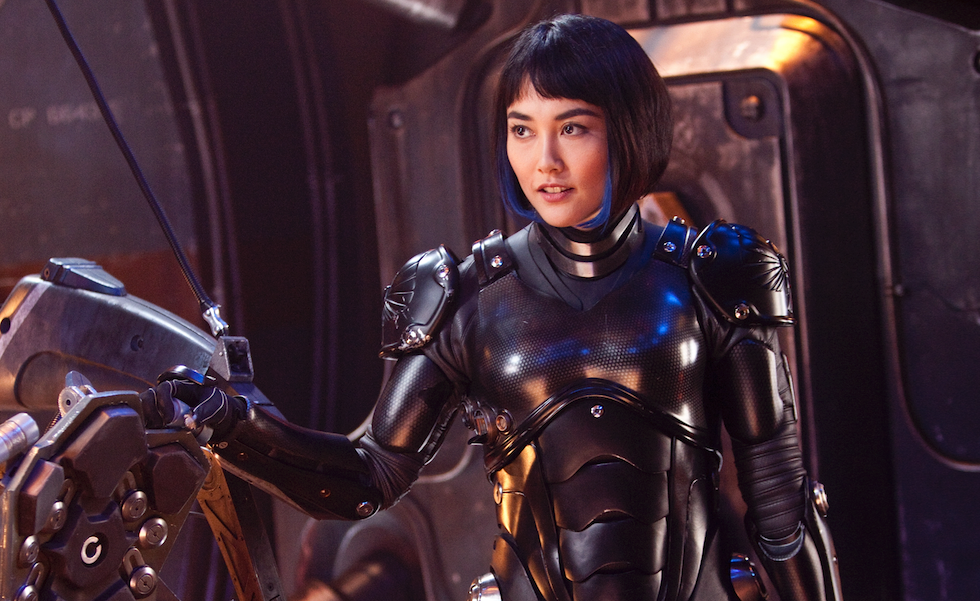 Pacific Rim: Uprising, previously known as Pacific Rim: Maelstrom, is currently filming with star John Boyega in Austalia but new reports suggest some old favorites may be returning.
The sequel to Pacific Rim is being produced by Guillermo del Toro but directed by Steven S. DeKnight (Daredevil, Spartacus) this time around. Boyega is set to star as Jake Pentecost (son of Idris Elba's character from the first film) along with Scott Eastwood, Jing Tian, Cailee Spaeny, and more.
In November I tweeted, "Gettin' real worried Rinko Kikuchi isn't returning for Pacific Rim: Maelstrom" because while the cast had been announced and filming was underway, her name hadn't been mentioned officially. You may recall back in July of last year the other lead from the first film, Charlie Hunnam, denied he was a part of the sequel saying: "There was one incarnation of this sequel that involved me heavily but I was unavailable."
/Film reported on an Instagram post from cinematographer Dan Mindel that's now deleted. It apparently listed Kikuchi, Charlie Day, and Burn Gorman (all previously rumored to reprise their roles) on a piece of paper attached to a camera. /Film writes:
As you can see, there's a piece of paper taped to the side of the camera that lists some of the character names and their corresponding cast members. No surprise Scott Eastwood and Cailee Spaeny are on that list, since we already knew they were part of the cast. But it also confirms Day, Gorman, and Kikuchi are all reprising their roles from the first film as Newt, Gottlieb, and Mako Mori, respectively.
There was also apparently something that looked like Karl Urban's name but the actor told /Film's Peter Sciretta he's not in this one.
Hey Peter ,
No , I'm not part of this project ,
Look forward to seeing it though.
😄👍🏼 https://t.co/JMB73zm9Zd

— Karl Urban (@KarlUrban) January 9, 2017
But what about the others? Again, no direct confirmation and DeKnight was dancing around a direct answer on Twitter:
Send me a link so I can more artfully avoid the question! https://t.co/lSJFvQ9n3F

— Steven DeKnight (@stevendeknight) January 10, 2017
I can neither confirm nor deny the existence of the apocalypse. https://t.co/TLiPOfyhjx

— Steven DeKnight (@stevendeknight) January 10, 2017
Once would assume, if the cinematographer posted that info, it's true. Trying to keep it a secret at this point seems a bit pointless but considering we haven't gotten an official yes from anyone, we'll keep our fingers crossed. Pacific Rim: Uprising is set for a February 23, 2018 release.