Relive your youth with Lord of the Rings!
There was another Lord of the Rings marathon on TNT over the weekend. I'd be content if they did that every weekend but I guess that would be considered overkill for some. LOTR fans tend to be insatiable though and it just so happens I have some great news for them. The Lord of the Rings animated classic from 1978 is being released tomorrow in an all-new remastered deluxe edition!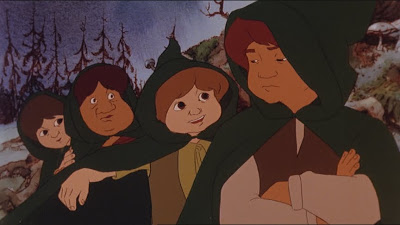 I remember watching the film from director Ralph Bakshi and producer Saul Zaentz when I was young. That, along with Rankin Bass' The Hobbit, played a huge part of my childhood. The great thing about this new release, besides the story of course, is that it's being sold as a single disc DVD and Blu-ray combo. That means you get a Blu-ray, DVD and bonus digital copy all in one box. The film will also be available for digital downloads.
Of course it's got bonus features as well. There's a 30-minute interview with Bakshi called Forging Through The Darkness: The Ralph Bakshi Vision for The Lord Of The Rings. "This special feature explores his concept for creating an illustrated film, his pioneering rotoscoping process, and inspirations for his visual storytelling." You can tell Peter Jackson and his crew looked to the animated film for inspiration for some of their storyboarding.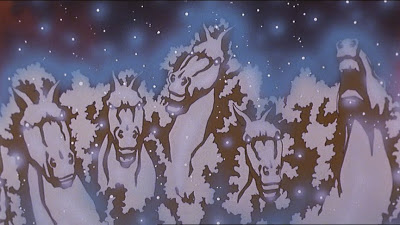 There aren't too many big names in this version but John Hurt does the voice of Aragorn which is pretty cool. "The theatrical release in 1978 had a domestic total gross of nearly $90 million at the box office," according to Amit Desai, Warner Home Video Vice President of Family, Animation & Partner Brands Marketing. "We are looking forward to offering this remastered deluxe edition to the fans for their library collections and providing endless enjoyment for years to come."
Speaking of adding to your libraries, in case you're in the market, Peter Jackson's Lord of the Rings Trilogy is also being released on Blu-ray tomorrow. And just remember, any day is a good day for a LOTR marathon.