Return from the Ashes
The second season of the Life on Mars sequel, Ashes to Ashes aired last night on the BBC. Albeit with a slightly different look.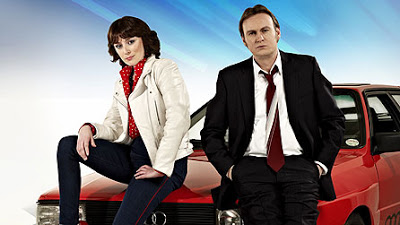 "We haven't gone down the silly '80s fashion route again because I don't think Alex would wear those clothes," Keeley Hawes, who plays DI Alex Drake, told We Love Telly! magazine according to Digital Spy. "When we first met her, she was given the things she wore, but now she's had a chance to go shopping," she said. 
Booo, I say. I loved the "silly 80's fashion." And what is up with the new hair? She looks straight out of Cagney & Lacey now, which is probably what they were going for, but the bad perm was so much better. She's not the only one with a new do though. If you
watch the trailer
for the new season you can see Chris has gone blonde! Now that, I like.
Hawes also told the magazine this season will be a lot darker than the last. "There are more stories on police corruption and less of the spoofy clown stuff this time." Ok, now they're just sucking ALL of the fun out of it.