Roll For Exclusives: Loot Crate's Limited Edition Stranger Things Box Is Available For Pre-Order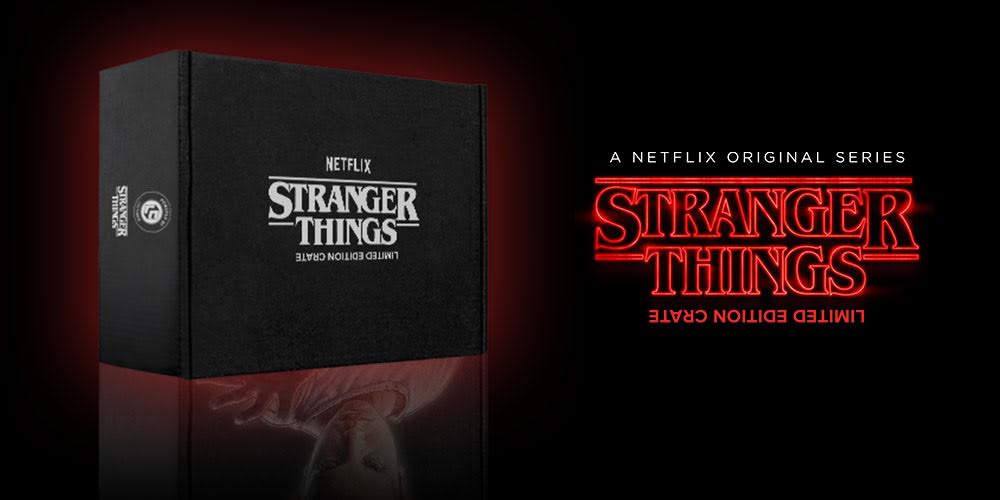 Demogorgons, 80s references, and Eggos! Oh my! Loot Crate has announced a limited edition Stranger Things box set to coincide with the release of Season 2 on Netflix!
[Editor's Note: Just a disclosure to let readers know Loot Crate regularly sends me their boxes for review!]
The limited-edition Stranger Things Loot Crate, like all their excellent releases, promises exclusive collectibles, apparel and more. I have no idea what will be included in the box of course, they keep that secret, but I'm crossing fingers for a significant Barb item and perhaps an Stranger Things-themed RPG item.
What I do know is the Stranger Things Crate will consist of items from both seasons, and it will feature six exclusive items. "We are thrilled to develop this exclusive Stranger Things Crate with Netflix and can't wait to share it with fans of the show," said Chris Davis, CEO of Loot Crate. "The assortment of products is true to Loot Crate's 'for fans by fans' motto with several items designed by well-known artists who are Stranger Things fans."
Remember, this box is not in their regular monthly subscription but a one-time specialty crate that costs $59.99 (products included are worth more than $111) plus shipping and handling. You can find out more and pre-order here. The Stranger Things crate is set to ship in late October.