I Can't Hide: Roswell Reboot Headed to The CW, Will Feature Undocumented Immigrants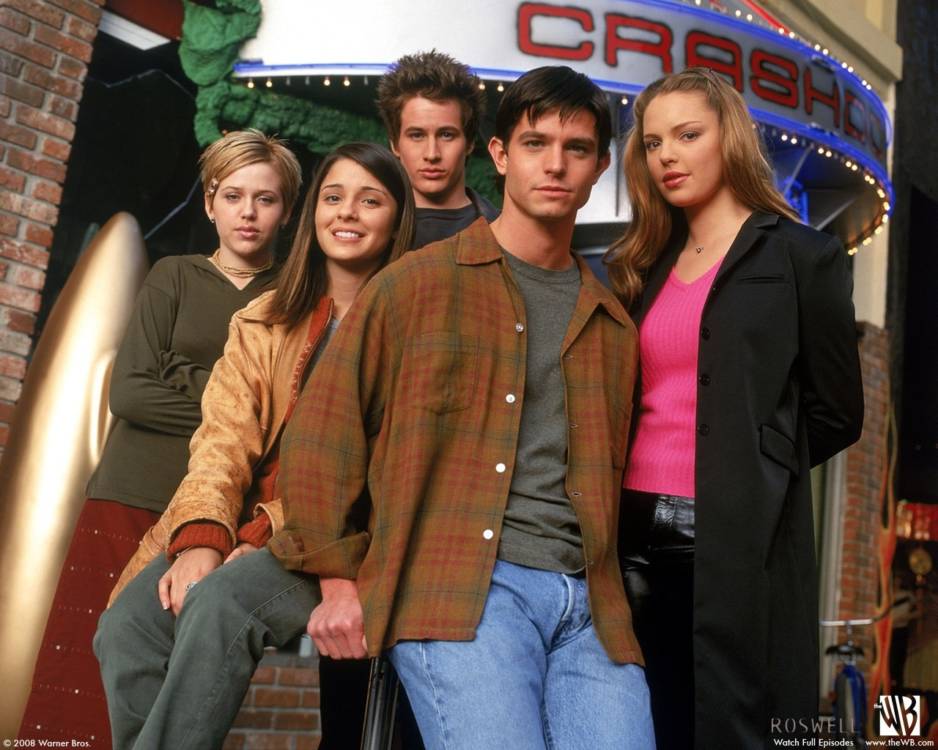 No, this isn't Baron and Toluca, the unofficial Roswell sequel series. The CW is rebooting their own late 90s TV show. What's next? Birds of Prey?? Please say Birds of Prey is next.
Based on the Roswell High book series by Melinda Metz, the show featured Shiri Appleby as human Liz Parker, and Jason Behr (Max Evans), Katherine Heigl (Isabel Evans), and Brendan Fehr (Michael Guerin) starred as actual aliens hiding in Roswell, New Mexico on the WB's 1999 series Roswell. Majandra Delfino also starred as Maria DeLuca and Colin Hanks as Alex Whitman in the show that would make a move to the UPN network for its third season.
Variety reports:
The new, one-hour drama series would follow the daughter of undocumented immigrants who reluctantly returns to her tourist-trap hometown of Roswell, New Mexico. There she discovers a shocking truth about her teenage crush who is now a police officer: he's an alien who has kept his unearthly abilities hidden his entire life. She protects his secret as the two reconnect and begin to investigate his origins, but when a violent attack and long-standing government cover-up point to a greater alien presence on Earth, the politics of fear and hatred threaten to expose him and destroy their deepening romance.
An interesting topic to be covering in our current political climate, to be sure. Variety adds that Carina Adly MacKenzie will write and executive produce and Justin Falvey and Darryl Frank of Amblin Television and Lawrence Bender and Kevin Kelly Brown will all executive produce. While Brown worked on the original series, no word on whether or not they'd recruit any of the original cast for different roles or if it would connect to the original in any way.