You May Finally See Yourself in Barbie, Mattel Reveals 3 New Body Types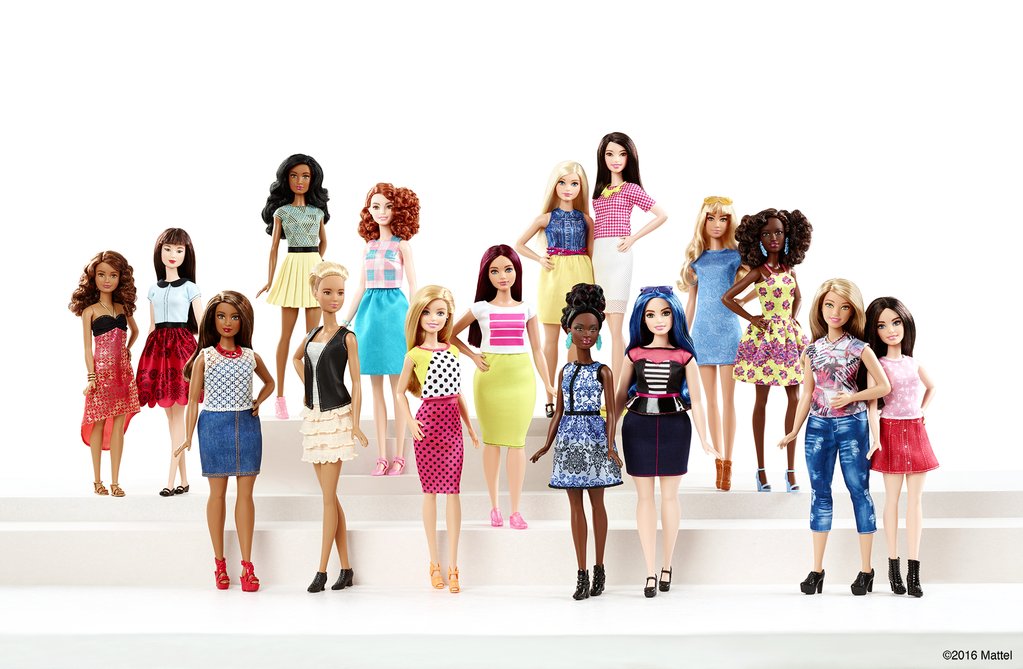 Mattel stunned the world today when it unveiled a new line of Barbie dolls featuring not just varying skin tones and hair colors but three new body types.
We proudly add three new body types to our line. Meet the new dolls. https://t.co/JDeqzI59nX #TheDollEvolves pic.twitter.com/IJVcVhfPkL

— Barbie (@Barbie) January 28, 2016
The company made the big reveal in Time Magazine and also got a special, pointed cover, to go along with it.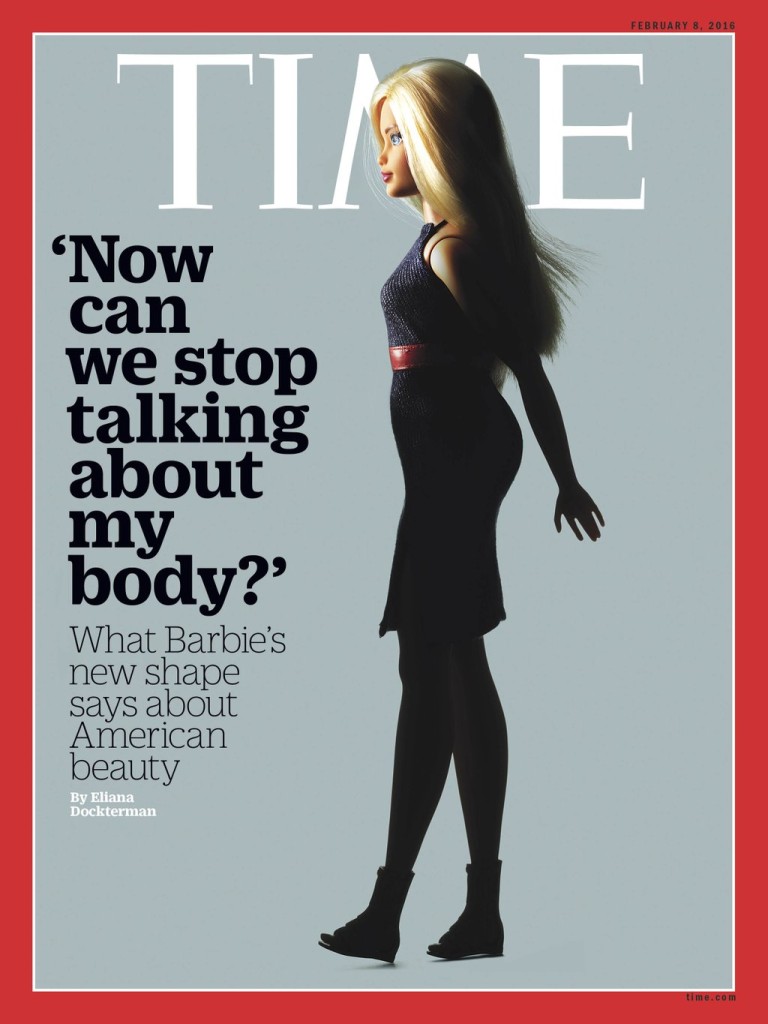 The over 50-year-old brand has come under fire for Barbie's unrealistic, static size and shape almost since her inception. Honestly, it seemed they'd never change with the times. I'm happy to be proved wrong. And yes, this was a big secret. Eliana Dockterman writes for Time:
I'm sitting in a bright pink room at Mattel's headquarters in El Segundo, Calif., playing with a Barbie that only 20 people in the world know exists. Her creation has been kept so secret that the designers code-named the endeavor Project Dawn so that even their spouses wouldn't be tipped off to her existence.
Two years ago it started as a brainstorming project and now petite, tall and curvy seem to be the official terms for the groundbreaking (for Barbie, anyway) new versions of the doll. But even that was a hurdle.
The company hopes that the new dolls, with their diverse body types, along with the new skin tones and hair textures introduced last year, will more closely reflect their young owners' world. But the initiative could also backfire—if it's not too late altogether. Adding three new body types now is sure to irritate someone: just picking out the terms petite, tall and curvy, and translating them into dozens of languages without causing offense, took months. And like me, girls will strip curvy Barbie and try to put original Barbie's clothes on her or swap the skirts of petite and tall. Not everything will Velcro shut. Fits will be thrown, exasperated moms will call Mattel. The company is setting up a separate help line just to deal with Project Dawn complaints.
Here they are in outline.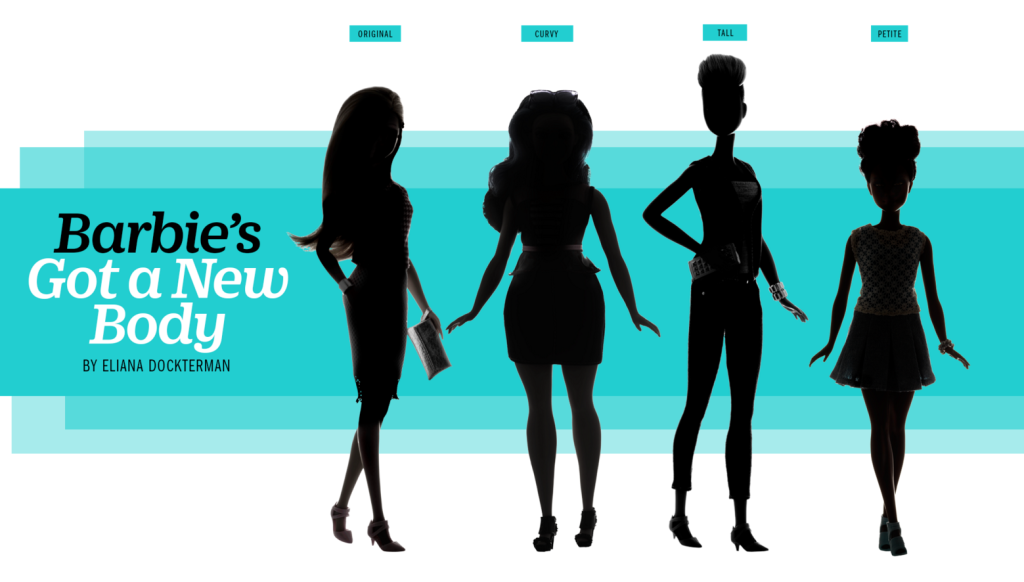 Oddly enough, writes Time "Mattel refuses to discuss the actual proportions of the new dolls or how it came to decide on them." Even her shoe size has changed:
There will now be two Barbie shoe sizes, one for curvy and tall and another for original and petite. "We can't label them 1, 2, because someone will read into that as saying one's better than the other," Barbie designer and former Project Runway contestant Robert Best explains. "Plus, we have to put the Barbie branding on every single object, and the shoes are so tiny." They finally land on a B for one shoe size and Barbie's face on the other.
Here's how the new shapes look side by side.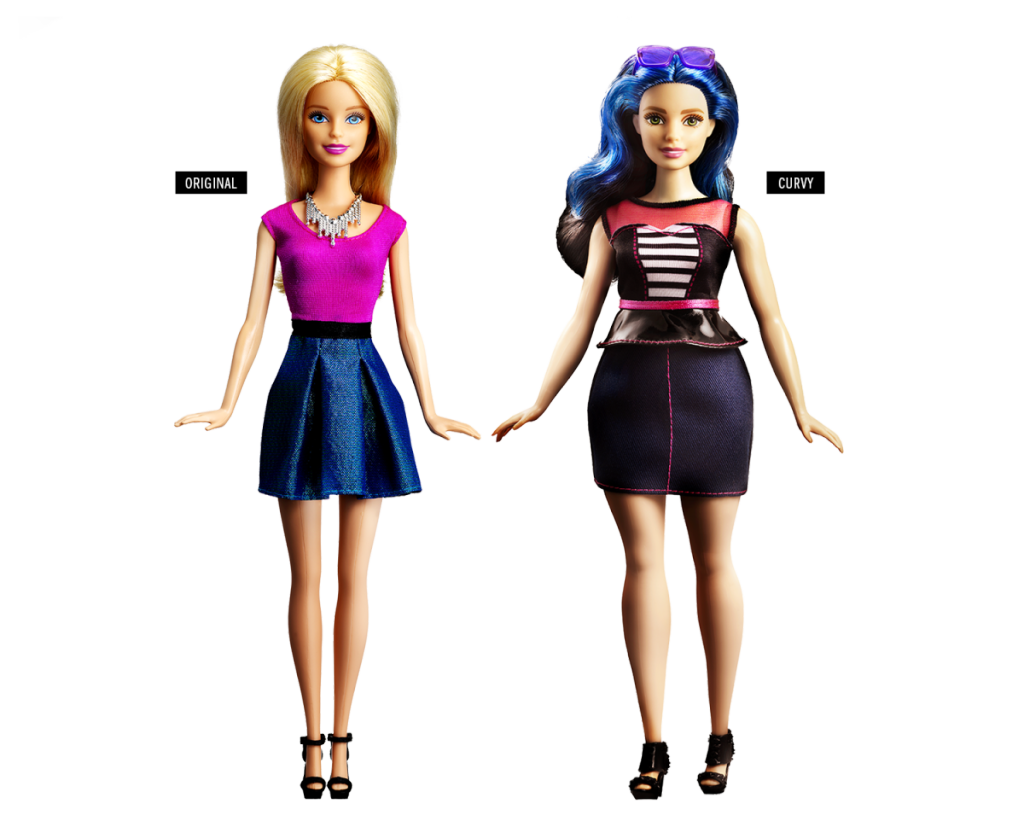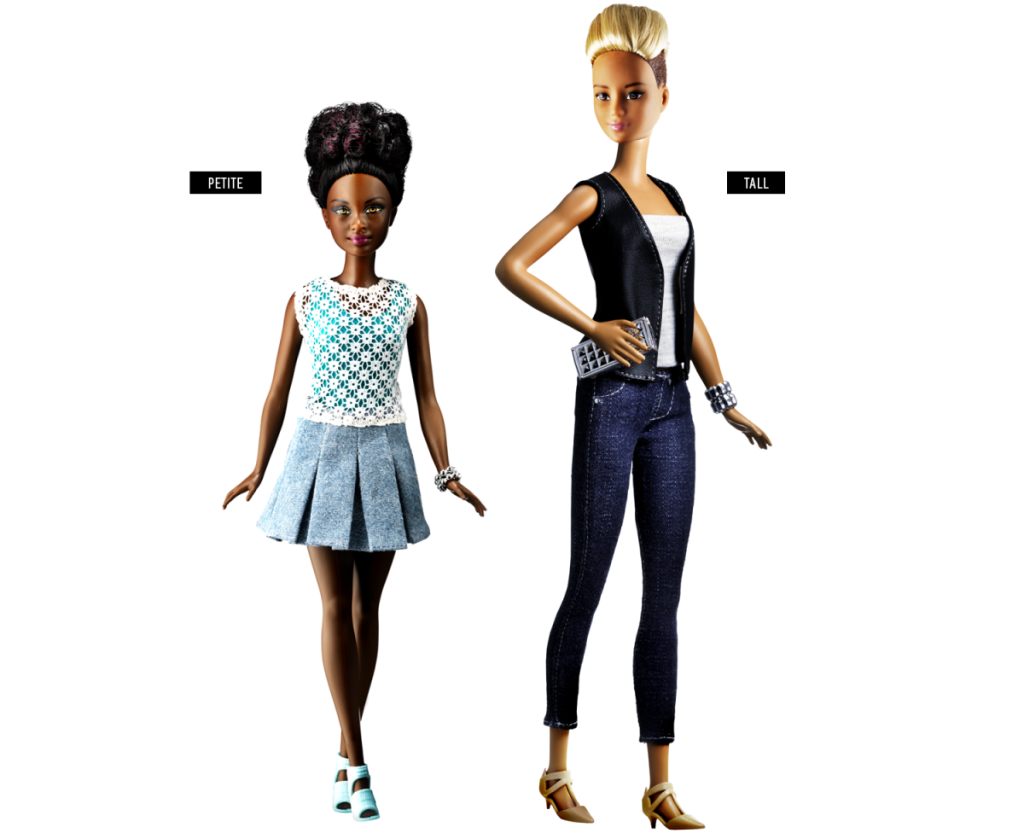 I'm not usually one to feel bad for billion dollar corporations but consider some of what had to be thought out for what seems like a no-brainer change:
Indeed, the additional bodies are a logistical nightmare. Mattel will sell the dolls exclusively on Barbie.com at first while it negotiates with retailers for extra shelf space to make room for the new bodies and their clothes alongside the original. There are a seemingly infinite number of combinations of hair texture, hair cut and color, body type and skin tone. And then there's the issue of how to package the dolls. Mothers surveyed in Mattel focus groups expressed concern over giving the new dolls to their daughter or a friend of their daughter's. What if a sensitive mom reads into the gift of a curvy doll a comment on her daughter's weight? Mattel decided to sell the dolls in sets to avoid this problem, but then it had to figure out which dolls to sell together to optimize diversity and marketability.
In focus groups, young girls were also confused as to how to talk about the dolls. One spelled out the word "fat" because "I don't want to hurt her feelings."
"I do all kinds of things for my kids that they don't like or understand, from telling them to do their homework to eating their vegetables," Barbie General Manager Evelyn Mazzocco told Time, "This is very similar. It's my responsibility to make sure that they have inclusivity in their lives even if it doesn't register for them."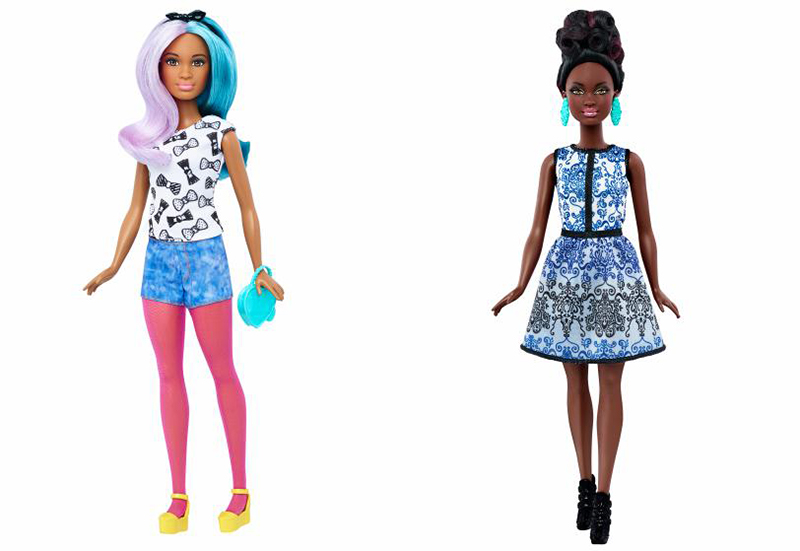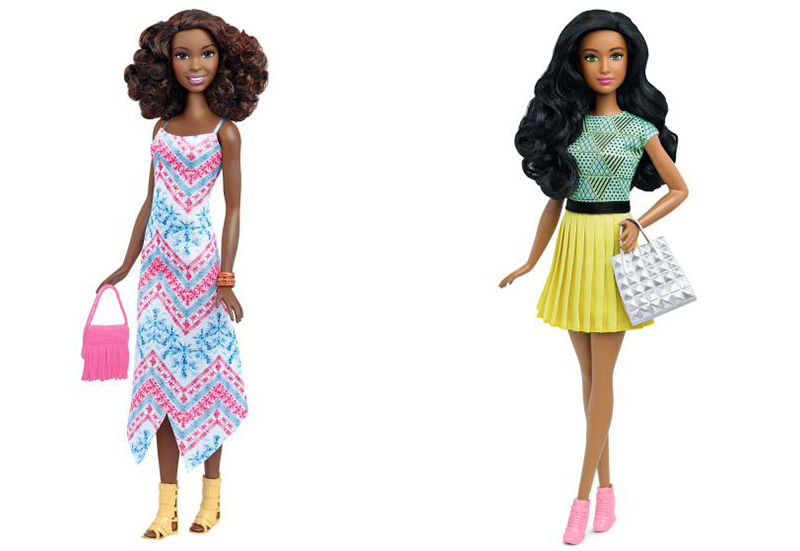 Mattel apparently started selling the dolls with different skin tones and hair last year but seeing as how I normally only walk down the action figure aisle at toy stores, I hadn't noticed. We're not quite at the customizable level yet but the options we're seeing here are pretty remarkable for such an established brand.
What do you think about the new body types?