Share All Your Spoilery Star Wars: The Force Awakens Feelings Here!
I'm not sure if I'll be writing a formal Star Wars: The Force Awakens review but I am dying to talk about it. So here's your chance to discuss with other fans what you shouldn't be discussing anywhere in the open right now.
THIS POST AND ITS COMMENTS WILL CONTAIN SPOILERS FOR STAR WARS: THE FORCE AWAKENS. PROCEED AT YOUR OWN RISK AFTER THESE RIDICULOUS GIFS.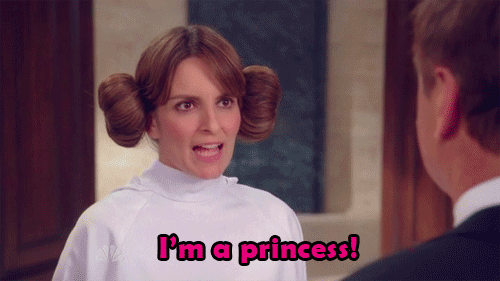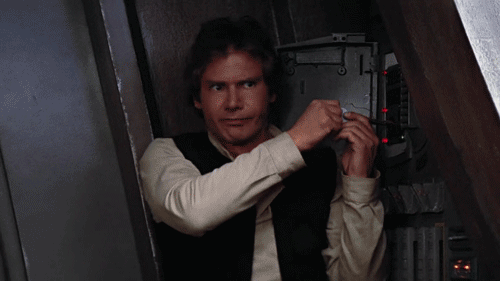 Ok. Ready?
OHMYGODTHEMOVIEWASSOAMAZINGANDICANTEVENPROCESSALLMYFEELINGSFORITYET
*ahem*
Safe to say Star Wars: The Force Awakens surpassed my expectations. How about you?
My favorite parts? Anything to do with BB-8 or Rey.
WOMAN. JEDI. This means SO much to me and countless others. (And if you enjoy female Jedi, you should definitely watch [Editor's Note: affiliate link] Star Wars Clone Wars – Season 1-5 [Blu-ray]
).
The charisma and dynamics between all the new characters was OUTSTANDING.
Least favorite part? Anytime Adam Driver acted without his helmet. Sorry!
I keep saying it in my head and still can't believe it's true: Han Solo is dead.
Poe and Finn should kiss immediately at the start of the next film.
More Phasma and Maz please.
Ok, now you go!