Should have posted….
I'm safely back home and freshly napped, which didn't really do me any good at all, but it was well worth it. I'm hoping to blog about the entire experience later tonight but until then I wanted to post these two shots that never made it here from my phone. The first was from 6:20 am right after I got back from a bathroom break.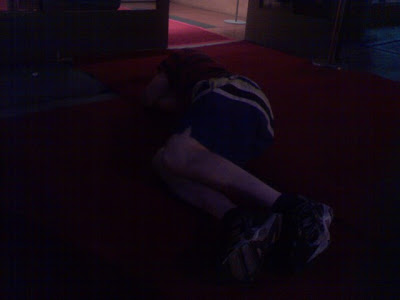 My message would have read: Well, we've got a visitor at the front of the line. I don't think he's a fan. 
Hey, if you were stone cold drunk on the streets of NY I bet a red carpet looks like heaven.