Simone Missick Shows Off Misty Knight's Comic Book Look For Luke Cage Season 2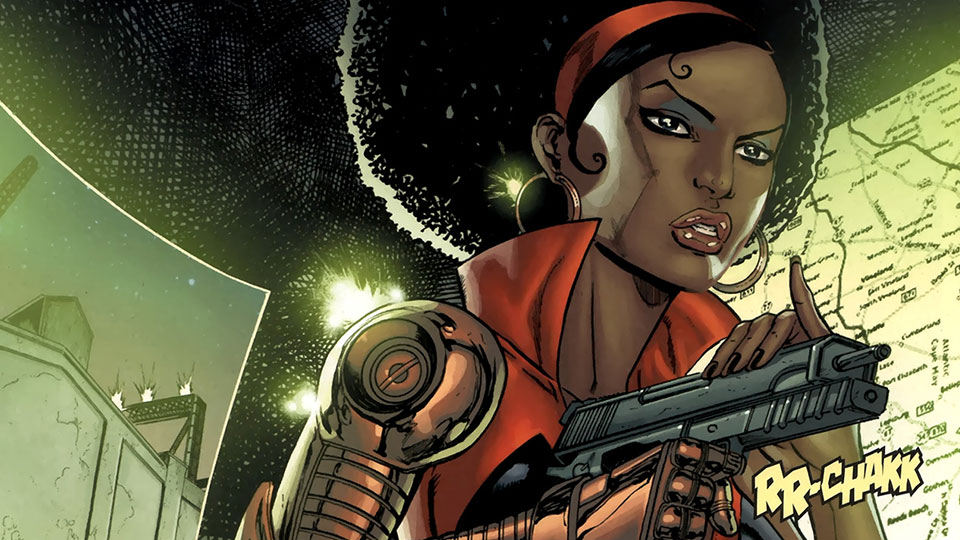 Simone Missick played a role in Marvel's The Defenders but she'll be returning to Netflix for Luke Cage Season 2 with an updated comic book look.
[Editor's Note: Spoilers for Marvel and Netflix's The Defenders to follow.]
Entertainment Weekly debuted Misty's trademark bionic arm today. We knew it was likely to appear eventually when Missick was cast and her first turn as Misty did not feature the arm but surprisingly a big turn of events for the character didn't happen on Luke Cage. If you watched The Defenders you know Hand villain Bakuto sliced off her arm while she was trying to help Colleen and Claire in a major fight.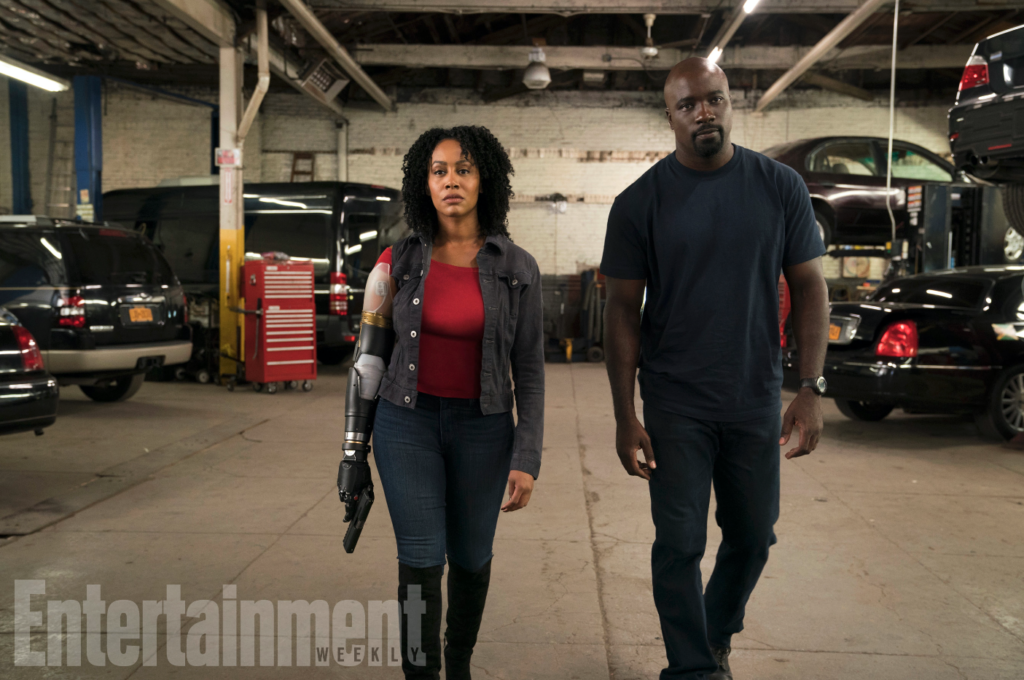 On the down side it doesn't look at technologically advanced as it does in the comics. On the plus side, it looks a lot more like an actual prosthetic. While it would be nice to see more actors with prosthetics or other adaptive devices on screen (hat tip to Syfy's Killjoys this season!) it's a good, small step.
EW writes:
Marvel, as usual, is keeping details of how and when Misty gets her bionic arm under wraps, but in the comics, Misty's bionic arm was designed by Tony Stark and Stark Industries after she lost the limb in a bombing. The arm grants her superhuman strength and a slew of other abilities involving energy blasts and gravity fields and even a nifty ability to control robots.
Missick will rejoin Mike Colter when Luke Cage returns to Netflix in 2018. I never put up an open thread for The Defenders (because it mostly bored me) but feel free to discuss that in the comments as well!