So I Started Watching Misfits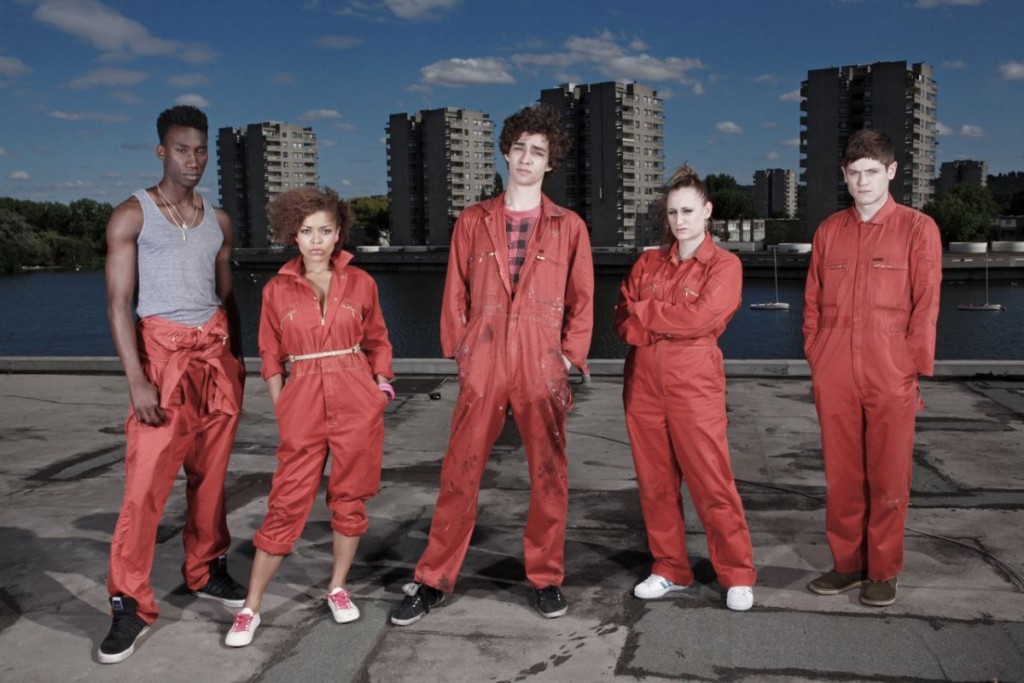 I'm a big fan of British television so it may come as a surprise to some of you that I've never seen Misfits. Well, I'm finally rectifying that, no thanks to you!
I hadn't heard about Misfits in general until I started working with Rebecca Pahle a few years ago. She was a fan and I eventually heard a few others discussing it online but never with enough specifics to know exactly what it was about. It was mostly, "Oh, Jill, you haven't seen Misfits?! You'd love it."
"Hmm, ok," I thought, quickly forgetting about it because I had so much TV people said I had to watch. But it also wasn't available legally anywhere I had access at the time. But thanks to my growing need to watch the FX series Fargo (after the first season had already aired) and not finding that legally anywhere I had access to either, we broke down and started a free trial of Hulu. And I figured, while I was at it, why not see what else folks recommended.
Ok doing a free trial of Hulu so I can start Fargo and Steven Universe. Any other exclusive you'd suggest there?

— The Nerdy Bird (@JillPantozzi) November 9, 2015
I got several replies for You're the Worst (started this one too, it's hysterical and amazing), Difficult People, and Casual, but I was also told Misfits was on Hulu. Ok. All added to the list!
I watched the first episode of Misfits yesterday and OH MY GOD WHY DID NONE OF YOU TELL ME THEY GET SUPERPOWERS??!?
*ahem* I digress. Perhaps someone did mention the superpowers thing along the way and I just don't remember but regardless, I'm hooked. I'm sure I'll write more about it as I put more of the series under my belt but for now I needed to share a fun anecdote.
While watching the first episode I thought to myself, "Geez, that woman sounds a lot like that guy from Being Human." (And yes of course I noticed alllllll the Game of Thrones actors, too.) A bit further into the episode I then said out loud, "You know, this woman *looks* like that guy from Being Human." My fiancé surprisingly agreed, "Yeah, the werewolf guy, right?"
To the internet!
I wanted to look up the actor from Misfits but didn't want to get myself spoiled for the coming show so I looked up Michael Socha (also from Once Upon a Time) instead and sure enough on his Wikipedia page it lists a sister, Lauren Socha, star of Misfits.
Looking forward to more!
---
~Did you enjoy what you read here and appreciate it was ad free? Please consider supporting the site through Patreon!~