Sony Encouraging Female Game Developers Through Scholarship
Women have always played video games, they just haven't always been recognized for it. Sony Online Entertainment, the creators of the long-awaited but highly successful
DC Universe Online
, wants to change that.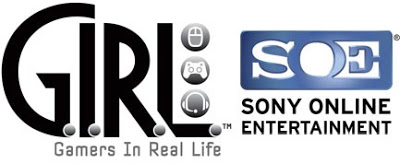 Together with Scholarship America, a non-profit educational support program, SOE is once again offering their Gamers In Real Life (G.I.R.L.) Scholarship. First rewarded in 2008, they hope to attract more females to the development side of the video game industry.
"I think that it's perspective and when you have more women working on a development team, they bring a unique female perspective about how they play the game, how they engage with them and what art is appealing to them," said Laura Naviaux, SOE'S Vice President of Global Sales and Marketing. "What I think is unique about Sony Online Entertainment is that we also have such a broad player base, we have a lot of females that play our games so in turn, we need females on our development teams to be able to deliver content that they're going to appreciate and want to play."
Read the
full article
with the rest of my interview with Naviaux, Julia Brasil, a past winner of the scholarship and Vanessa Reynolds, a hopeful for this year's internship
at Newsarama
.