Speak, Nerd, and Enter!
Trying not to go into complete meltdown mode, how about you?
Went to see Aladdin on Broadway this past weekend as an early Valentine's Day celebration with my honey. Mom and dad had gotten us the tickets for Christmas because I'd wanted to see that one for a while. Good timing, too because James Monroe Iglehart (who played Genie) is leaving the show this month to play Thomas Jefferson in Hamilton. Fun show but we came home and watched the animated film right after so I could sing along.
Remember I told you I was a guest on Engage, the official Star Trek podcast? That's now up for your listening pleasure!
You can also listen on the Star Trek site itself (linked above), iTunes, or download to listen whenever! And here I am with host Jordon Hoffman, who I've known for years but only just me in person for the first time when we recorded this.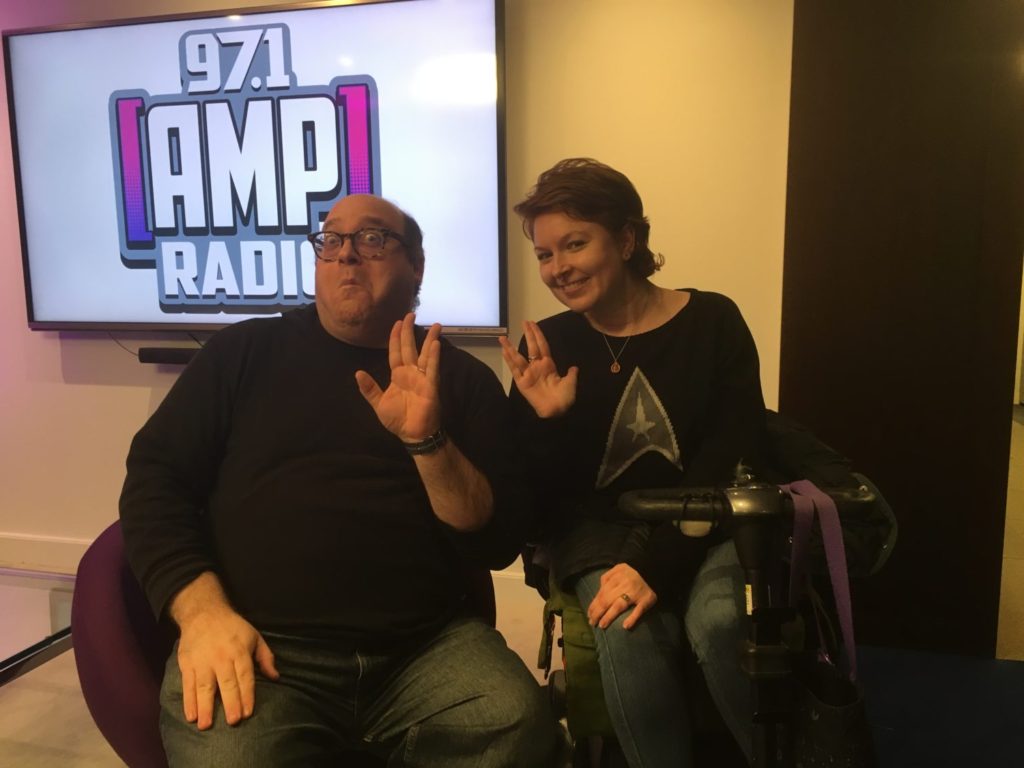 So, what geeky stuff are you doing lately?