Syfy's The Magicians Wants Me to See Unicorns That Fart Rainbows
I've received a special delivery from Fillory. Should I open it?
The Magicians, an adaptation of author Lev Grossman's book series of the same name, is headed into its second season on January 25th (check out the latest teasers) and Syfy reached out to let me know they wanted to send me a special package. I waited impatiently for it to arrive.
If you've read the books or watched the first season you know The Beast is the main antagonist. What could be inside this gorgeous box? I assumed it was dangerous.
SHINY!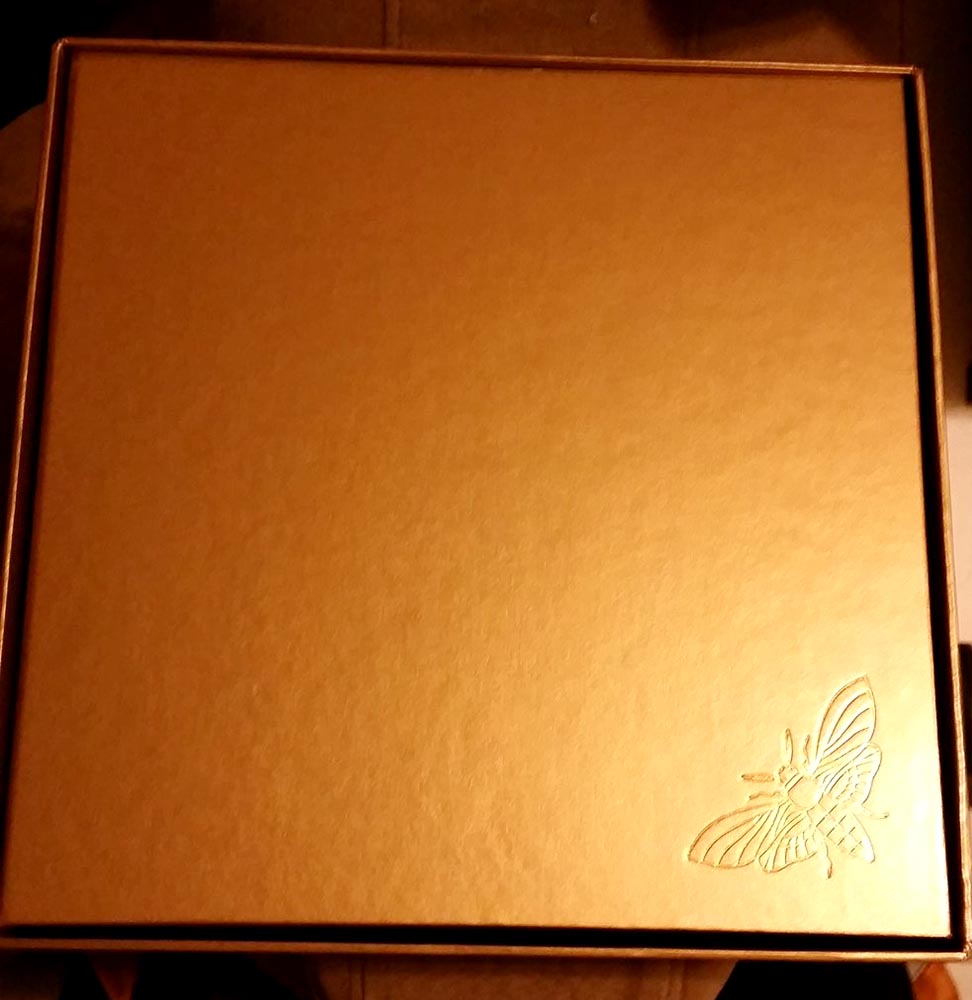 To borrow a phrase from another Syfy property: OH FRAK!
It is a gorgeously designed board game…
…with stops at all the familiar haunts…
Objective? Don't die. From The Beast or alcohol poisoning.
Yes, that's right. Players get shot glasses. It's on.
Safe to say you're going to want to make sure you've eaten and stay hydrated.
The rules aren't too complicated. It reminds me of Candy Land, only scarier and boozy.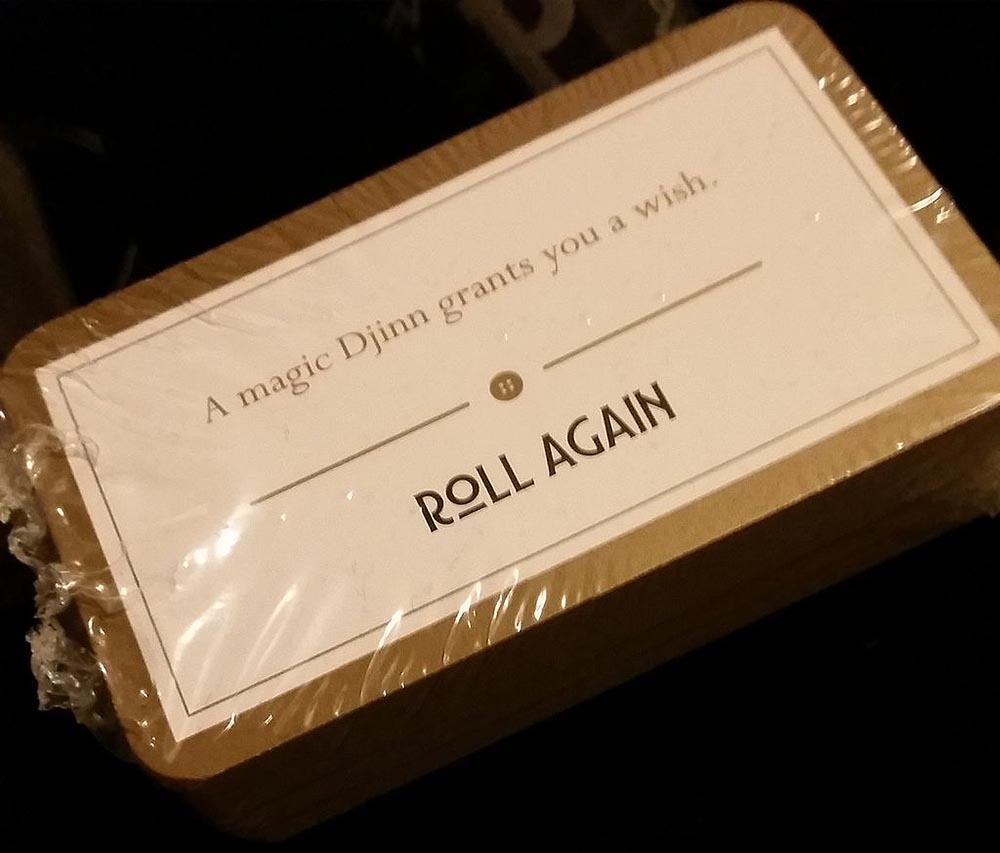 The cards say things like – "A hedge witch erased your memory. Did you roll yet? Roll again" and "Accidentally summoned The Beast. Oops. Lose a turn."
Your player pieces are of course the series' main cast: Jason Ralph (Quentin), Stella Maeve (Julia), Arjun Gupta (Penny), Summer Bishil (Margo), Hale Appleman (Eliot), and Olivia Taylor Dudley (Alice).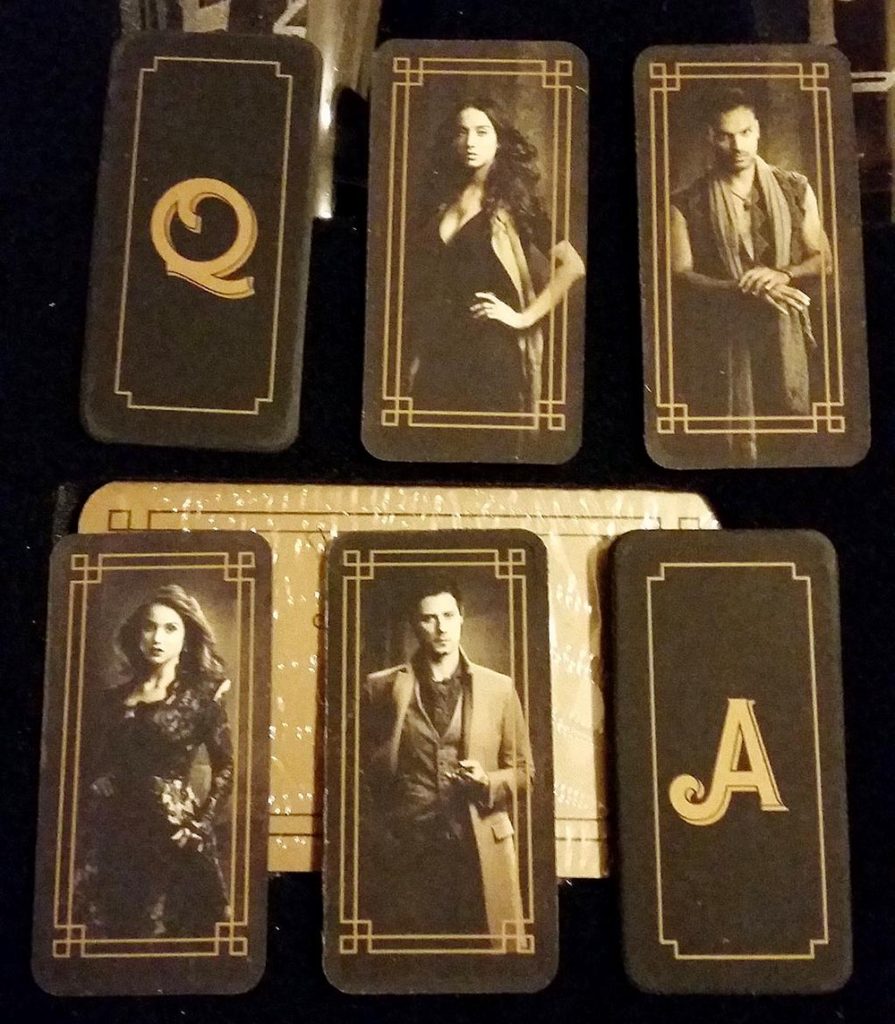 And the die ghoulishly has the mark of The Beast.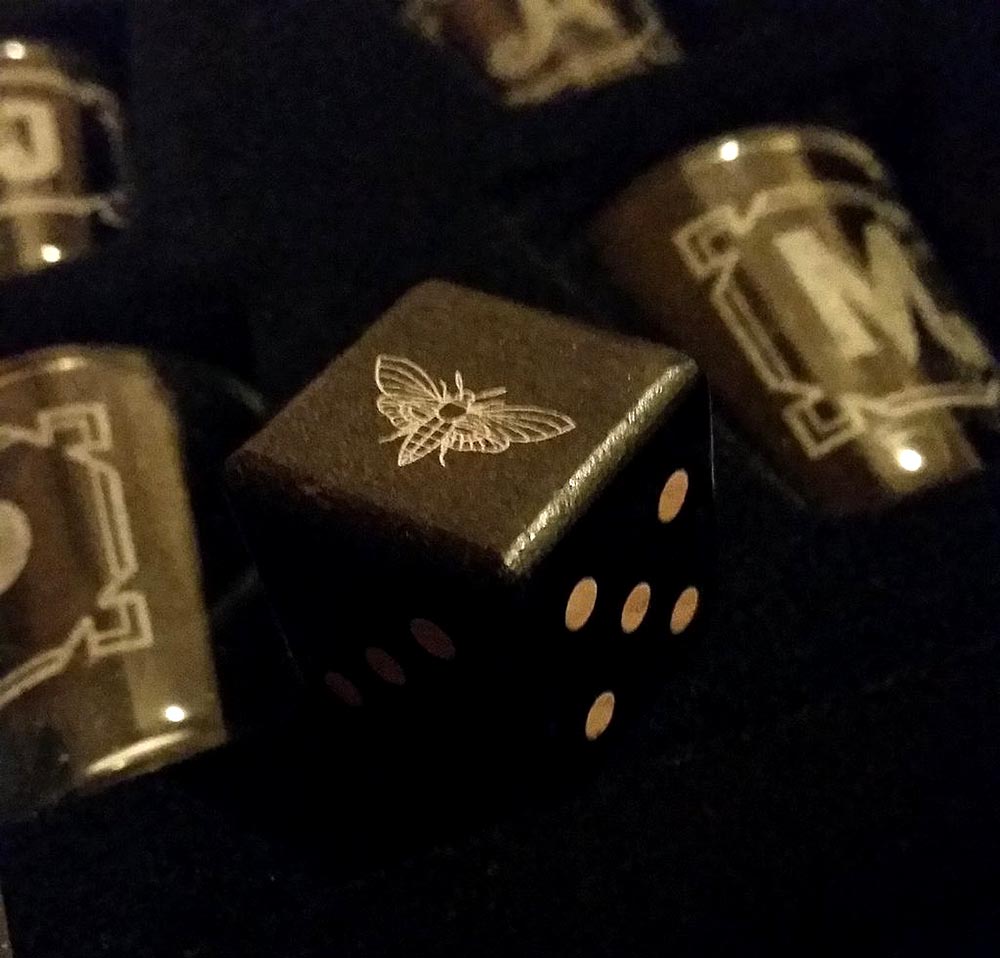 This was, hands down, one of the coolest things I've ever received. I can't wait for a chance to invite folks over to play and will most definitely be getting creative in making magical concoctions to fill the glasses with.
If you're looking for more The Magicians content, don't forget I interviewed showrunner Sera Gamble last year as well as actor Arjun Gupta. And if you're in the New York area you might want to take a trip to a special Hall of Magic instillation in Brooklyn. It's open to the public from January 20-29 and you can find out more information here but you should to reserve tickets (they're free) to guarantee you can get in when you want.
I was also lucky enough to see the first four episodes of Season 2 and safe to say if you enjoyed Season 1, you're going to like the follow-up even more. Especially if you like Fillory. Or Eliot. Or centaurs. Oops, I've said to much. Better put up my wards before someone comes to shut me up!