The Walking Dead's Sonequa Martin-Green To Lead Star Trek: Discovery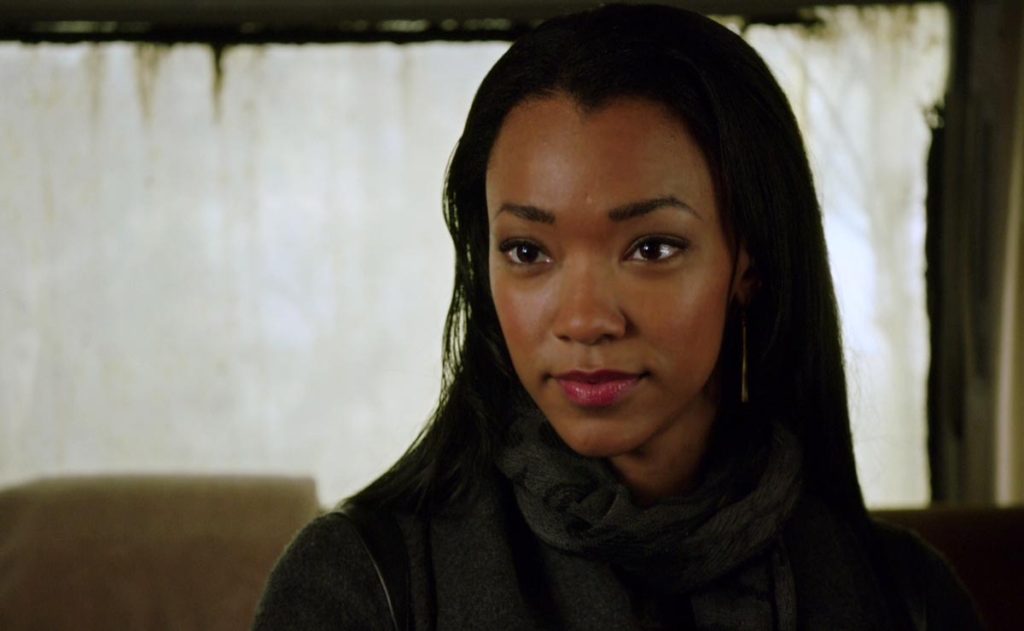 The Walking Dead and Once Upon a Time star Sonequa Martin-Green will be headed to space next as she leads the cast of CBS All Access' Star Trek: Discovery.
Since I wrote about Michelle Yeoh being cast in the series, a lot has happened. They've also picked up Doug Jones and Anthony Rapp. Yeoh is leading the crew of the starship Shenzhou as Captain Georgiou, Jones is Lt. Saru, a Starfleet science officer and a new alien species, while Rapp is playing Lt. Stamets, an astromycologist, fungus expert, from starship Discovery.
BREAKING: #StarTrekDiscovery beams up first three cast members: @ActorDougJones, #MichelleYeoh, and @albinokid. pic.twitter.com/2tw5uXqWxA

— Star Trek: Discovery (@startrekcbs) November 29, 2016
And then they announced a trio of Klingons to be played by Chris Obi, Shazad Latif, and Mary Chieffo. Obi is playing T'Kuvma, "the Klingon leader seeking to unite the Klingon houses," Latif is playing Kol, "commanding officer of the Klingons and protégé of T'Kuvma," and Chieffo will be L'Rell, "the battle deck commander of the Klingon ship."
Qapla' – The #Klingons are revealed for #StarTrekDiscovery https://t.co/QmjL2dXWvZ pic.twitter.com/EK3JOCrFfa

— Star Trek (@StarTrek) December 12, 2016
Entertainment Weekly says Martin-Green has landed the curious role of "Number One," a lieutenant commander, the woman we knew would be the actual lead of the series. She's also the first African-American woman to lead a Star Trek ensemble. If you're wondering whether this means The Walking Dead's Sasha is a goner, EW writes "Martin-Green is will continue to serve as a series regular on AMC's zombie drama."