This Week in The Nerdy Bird on HitFix Harpy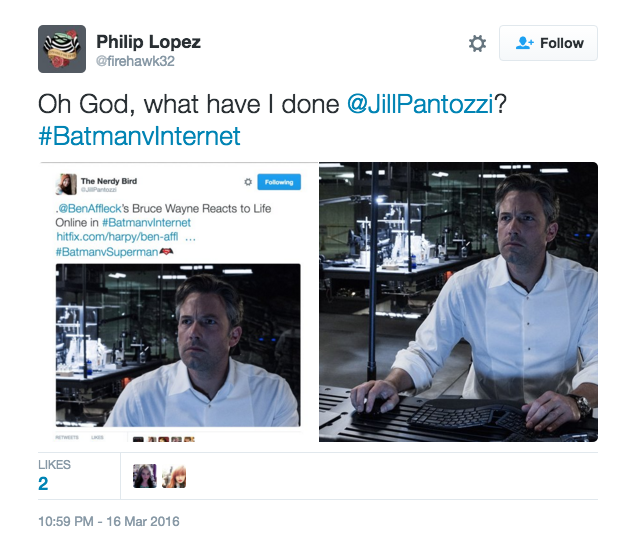 In case you missed my last update where I let everyone know I'm now contributing to HitFix Harpy…here's another reminder!
Some fun stuff this week including new book adaptations, Comic-Con video-on-demand, DC/Marvel movie news, and me creating a meme:
And don't forget, if you enjoy my content here and on social media (yes, that's work for me too!) please considering becoming a Patron for $2 or more a month, it makes a huge difference and there are exciting things to come that may only be available to Patreon supporters. FYI, If you become a Patron now, collections will be paused in April since I'll be out of the country and won't be writing.