Twilight: If you don't have anything nice to say, don't say anything at all.
Did you see Twilight: Breaking Dawn Part 1 over the weekend? Odds are, if you're a regular reader of my blog, you didn't. That's not to say folks who read my blog don't like Twilight, but I know my audience and I know the majority don't. But I pose to you another question – did you publicly hate on Twilight over the weekend? Or ever? I'm betting the answer is yes and I'm hear to tell you, it's time to move on.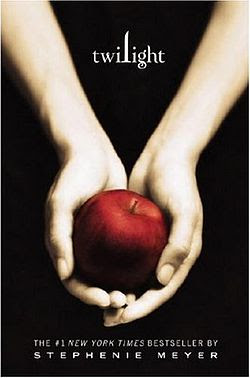 First thing's first – I enjoy Twilight. I've read the entire book series by Stephenie Meyer and seen all of Summit Entertainment's film adaptations. This isn't something I hide but over the course of last year it's something I haven't volunteered when people started talking about it. Why? Because most of the people I know despise Twilight and look down upon those that enjoy it. And frankly, I'm kind of tired of it.
I'm an adult and I like Twilight. I'm not going to apologize for that to anyone. The teenage vampire romance got me through a tough period in my life a few years ago and I'll always have a special place for it in my heart. Do I think it's a brilliant work of fiction? Absolutely not. In fact, I know how much those books lack. A lot of other people out there are in the same category as me though. The books/movies are fun, surface entertainment for them and nothing more. Are we the majority of Twilight fans? No, and therein lies part of the problem.
Twilight is marketed to young adults but turned into a phenomena that no one could have imagined, gaining fans in just about every demographic. The most serious of the anti-Twilight camp are those who feel the books are a terrible example for the young girls it was originally targeted at as far as relationships go. In the books, the actions the vampire Edward takes to "protect" the human Bella are seen as a metaphor for stalkers and abusive relationships. I can absolutely understand this.
While reading one of the books I thought to myself, "Wow, I remember when my ex-boyfriend tried to tell me I couldn't see my friends." You know what I did with that boyfriend? I broke up with him. But this is a now 28-year-old woman speaking who had seen enough bad situations with others when she was younger and just started dating that she never fell into the trap of staying with a significant other who was physically, emotionally or mentally abusive – no matter how many times he said he loved me or that it was "for my own good." But you know what else? My boyfriend wasn't a vampire and vampires aren't real.
Could these books potentially send the wrong message to young girls who perhaps are too naive to separate truth from fiction? Absolutely, and I'm sure that they have. What should really be the concern are the young girls who can't discern the difference. I don't think demeaning them for liking a book is the smartest way to go about letting them know the themes are inherently negative, especially if this series was the first to get them really reading. If you're worried about them taking the wrong message away from the text, teach them the difference between real life and fiction. Vampire boyfriends are not real men. The danger Bella faces in the books is real and Edward is trying to protect her. This is not the same as a boyfriend alienating you from your friends because he wants to control you, it is a fantasy tale about creatures that do not exist. If a real person did these things to you, you should leave them immediately.
The most serious issues aside though, that's not the biggest anti-Twilight camp I've run into. I've seen a lot over the last few years so I already knew how people felt about the series but last week I broached the subject on Twitter. What amazes me is how divisive Twilight is. Everyone has a right to their opinion, if you don't like something, you don't like something, but the outpouring of vitriol that happens whenever the series is brought up is what amazes me. I can't remember any other piece of pop-culture causing this much vocal hatred.
And that's really what I have a problem with. The folks who dislike Twilight because of its metaphors to abusive and violent relationships I can totally understand. It's the people who talk about how much they hate it simply because they think the story/writing is bad I've had enough of. I mean seriously, the argument, "vampires shouldn't sparkle," is the single most ridiculous thing I've ever heard. I'll say it once again for those of you who don't get it, VAMPIRES AREN'T REAL. They are a work of literary fiction (based on a few historical figures) who have been depicted a certain way in media for a long time. That's the way most people like them but they aren't real and they don't belong to anyone. Much like in comics, creators can do what they will with them and if that means they sparkle and feed only on animals in one incarnation, so be it. You don't like it, and you're already not reading it as a result, so why are you telling everyone else they're stupid for liking it? How do you feel when someone does that to you with one of your favorite things? After all, a lot of people in this world feel that comics are childish.
I wrote a piece recently about how Meyer isn't a fan of the pet-name for her fandom, "Twi-Hards." And do you know what I heard from commenters? Other names they'd use instead: Twi-tard, Twi-t, Twi-diots, Tweebs, Asshats, Morons with Wallets, Stupid Morons. Coming from what I believe is mostly "nerds" who themselves were likely called any number of names growing up, this makes me incredibly sad. I've spoken before about geek tolerance and that applies here. Why do you feel the need to talk down about these people who are simply getting enjoyment out of a work of fiction? It's atrocious behavior and I wish people would stop.
What is the root of the Twilight hatred (besides the aforementioned metaphor issues)? Is it that someone other than the intended target audience enjoys the books? Is it that you find it gross that grown women are swooning over "teenage" vampires? I can understand that, but they too aren't the only group of people who like Twilight. Like me, there are many who enjoy Twilight on the sly, probably a few people you know. For me and many others, it's a guilty pleasure type of thing. I'm never going to defend it or try to convince others they should read/see it but I will continue to question those who feel the need to hate on it just to hate on it.
Because that really does seem to be where we are now, doesn't it? With just one more film in the series to go, it's becoming cool to hate Twilight because so many other people do. You're tired of hearing about it? I get that. As someone who actually likes it, the frenzy is too much for even me to handle but you know what? These people are passionate about something and we can all relate to that. You may never have camped out for several days for anything (or have you, Star Wars fans?) but you can surely understand loving a work of fiction, can't you? The funny thing is, I'm pretty sure the "Twi-hards" could care less about anyone hating on Twilight, it's more the casual fans like myself who see the behavior and can't believe their eyes.
Strangers (especially strangers on the internet) will always make me shake my head and role my eyes but if my friends think less of me because I get enjoyment out of Twilight, well, that's on them. I like it. Get over it. I'm sure all the "good" things I like will outweigh it. So yeah, when it comes to hating on Twilight, I wish people would give it a rest and abide by the old saying, "If you don't have anything nice to say, don't say anything at all."
Aaaaaaand cue all the anti-Twilight comments…
(If you need a breather, check out my list of 5 OTHER Twilights You Should Know (And Love))