[UPDATED] Watch Star Wars Celebration 2017 Live! And The Last Jedi Trailer!
Star Wars Celebration 2017 is in full swing in Orlando, Florida this weekend! They're broadcasting live and you can keep up with all the fan action and news here!
I've been out all morning or I would have had this up sooner but the Day 1 feed is above and I'll update each day as new videos are added. Earlier during their 40th anniversary presentation they debuted this Carrie Fisher feature. It's… well, get your tissues. No, seriously.
And here's the 40th anniversary panel:
Revealed last night by Entertainment Weekly, Star Wars Forces of Destiny!
EW writes:
A new storytelling series called Forces of Destiny aims to expand the galactic saga's audience by highlighting its female heroes in eight new 2-D animated shorts. Those will debut on Disney YouTube in July, then be packaged with eight others in the fall for a pair of TV specials airing on the Disney Channel.

While they'll be full of familiar characters and creatures, the central figures are Princess Leia from the original trilogy era, Padmé Amidala from the prequels, Rey from The Force Awakens, Rogue One's Jyn Erso, and a trio from the animated Rebels series: the Mandalorian warrior Sabine Wren, Force-sensitive Jedi badass Ahsoka Tano, and the avocado-hued Twi'lek pilot Hera Syndulla.
Star Wars: The Last Jedi panel is Friday at 11 a.m. for those curious.
[UPDATE] Here we go for Day 2! The Last Jedi panel first…
Kathleen Kennedy and director Rian Johnson were on stage first with host Josh Gad. Daisy Ridley came out next and continued her fun banter with Gad from earlier this year. And then…
BB-8! (Johnson called the droid the Buster Keaton of The Last Jedi) And then John Boyega! And next up is new cast member Kelly Marie Tran! Her new character is named Rose and she's a maintenance working in the Resistance. The one and only Luke Skywalker, Mark Hamill, was brought out next.
HERE'S THE FIRST TRAILER
And the new poster…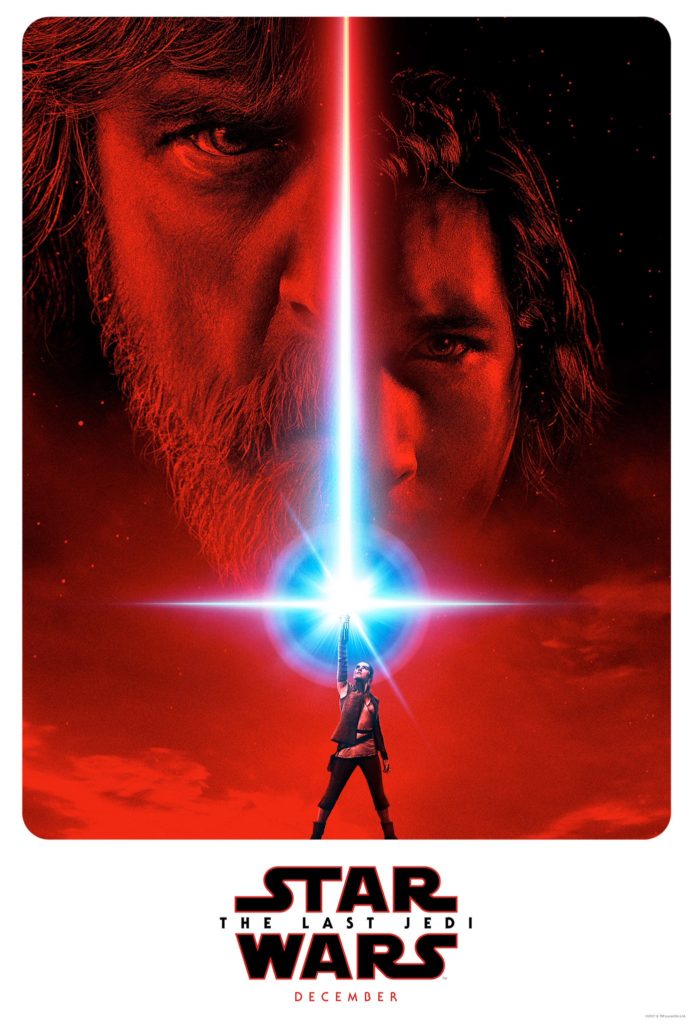 And now for some screencaps!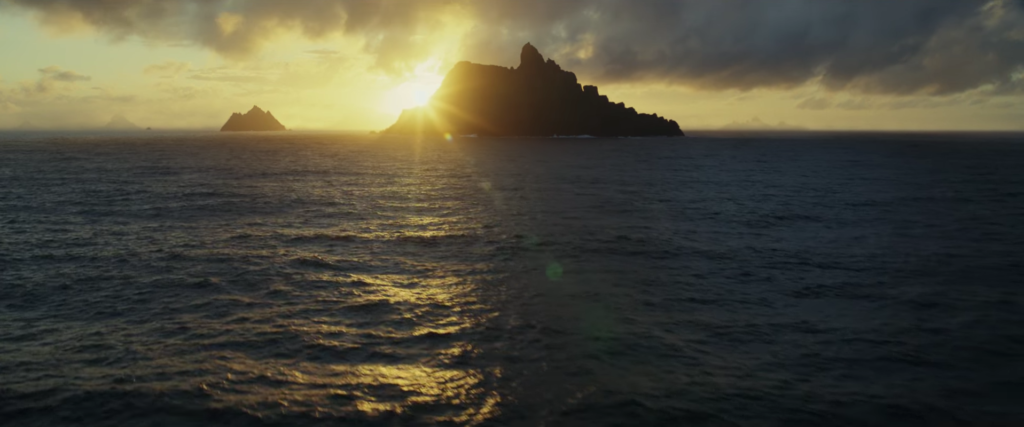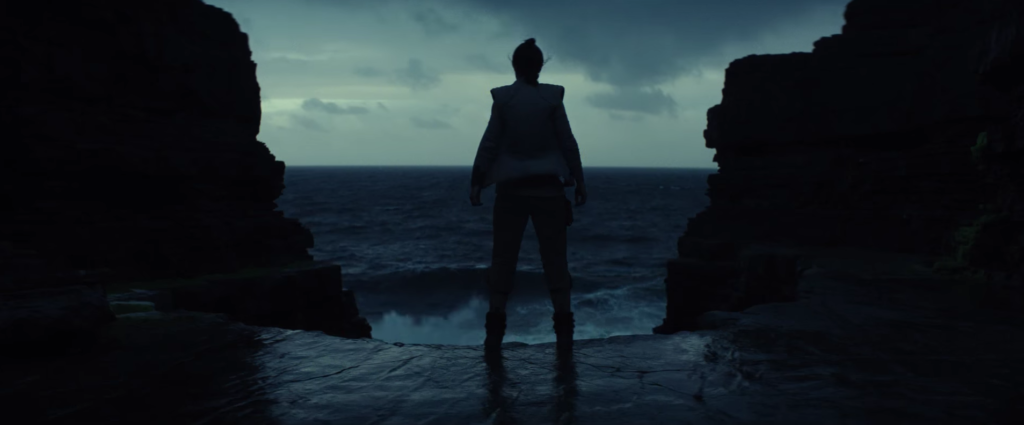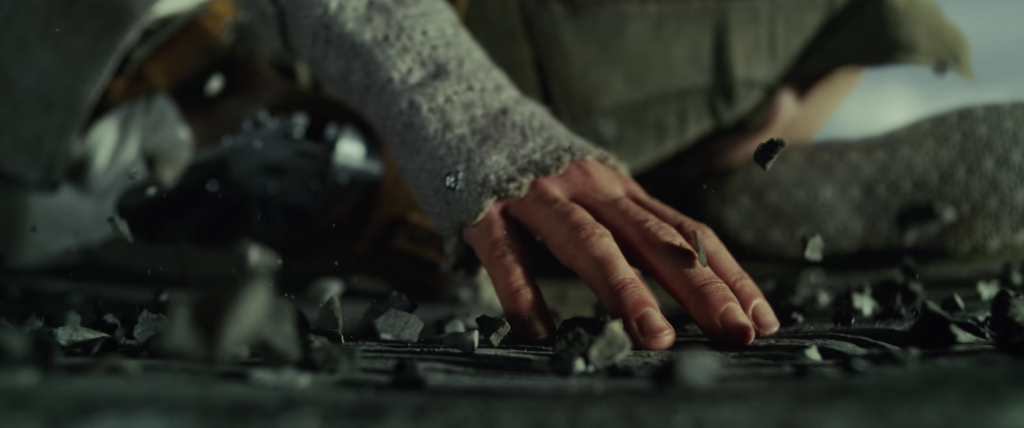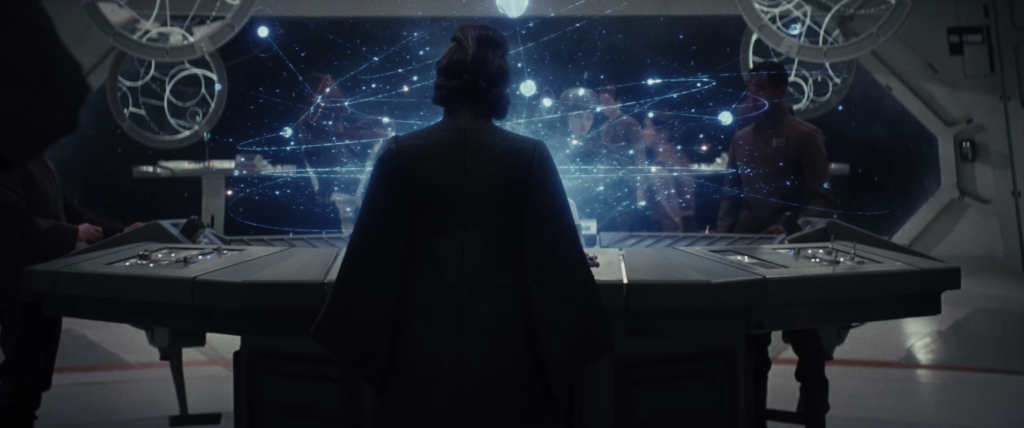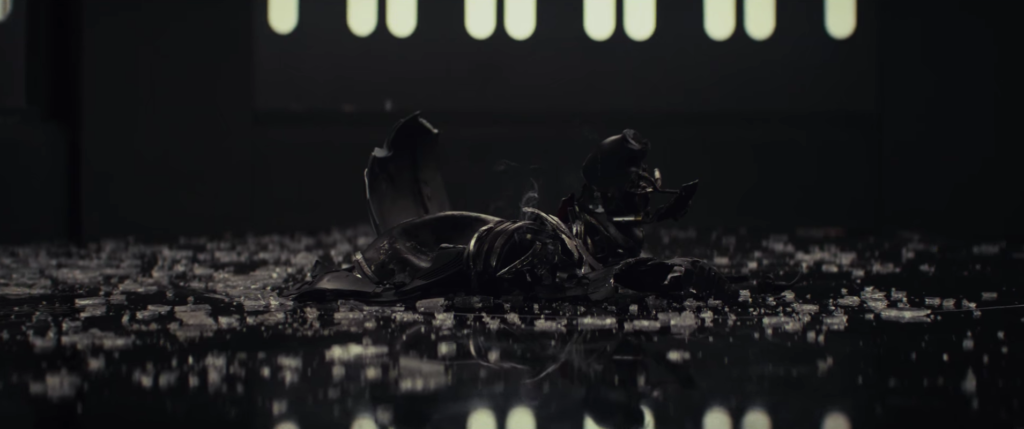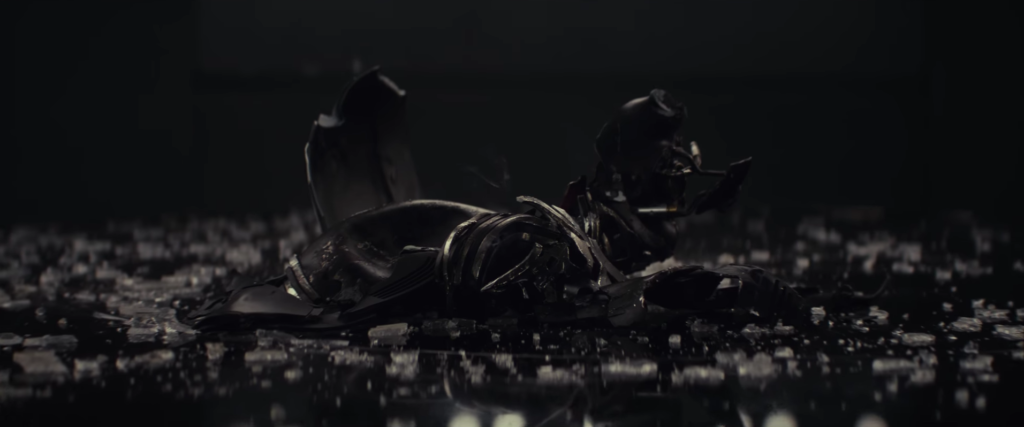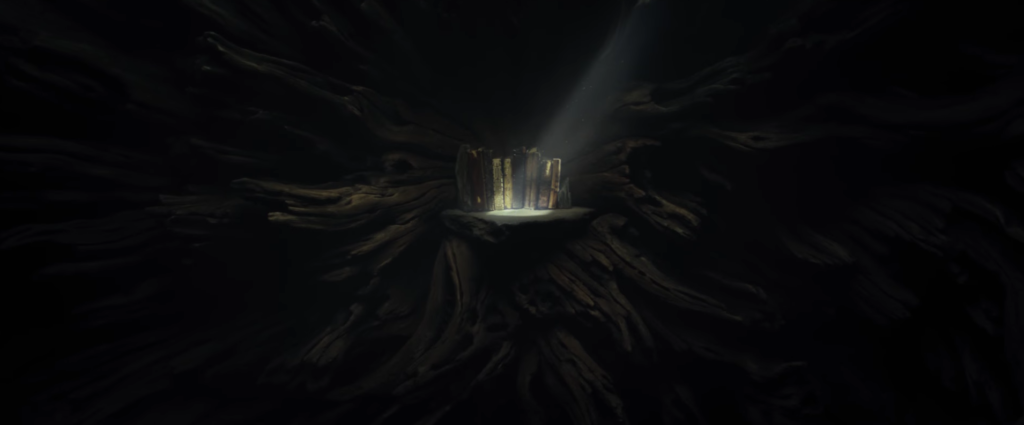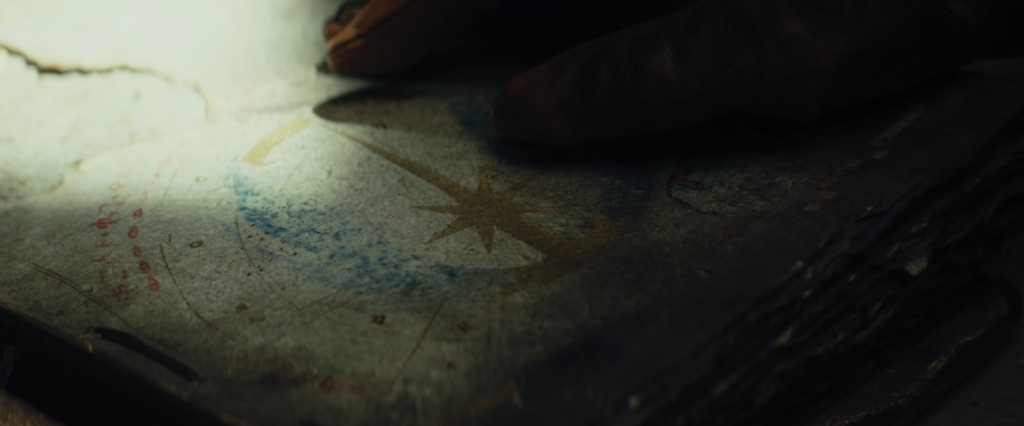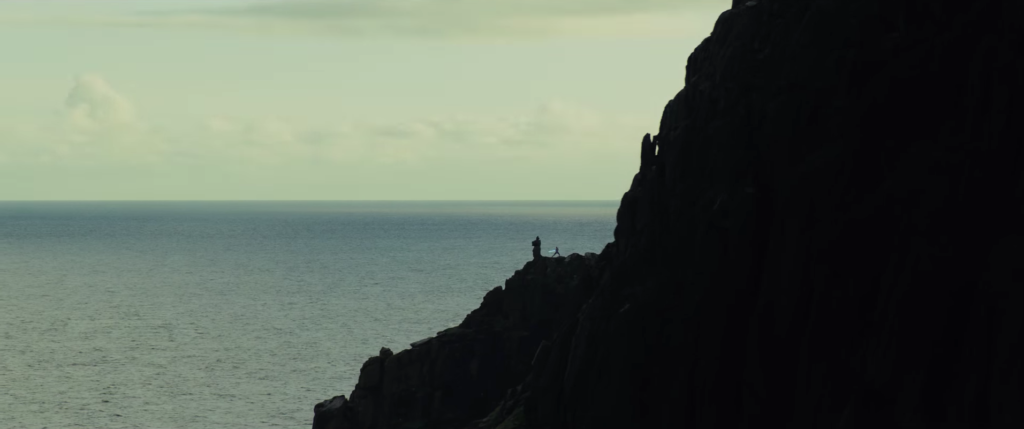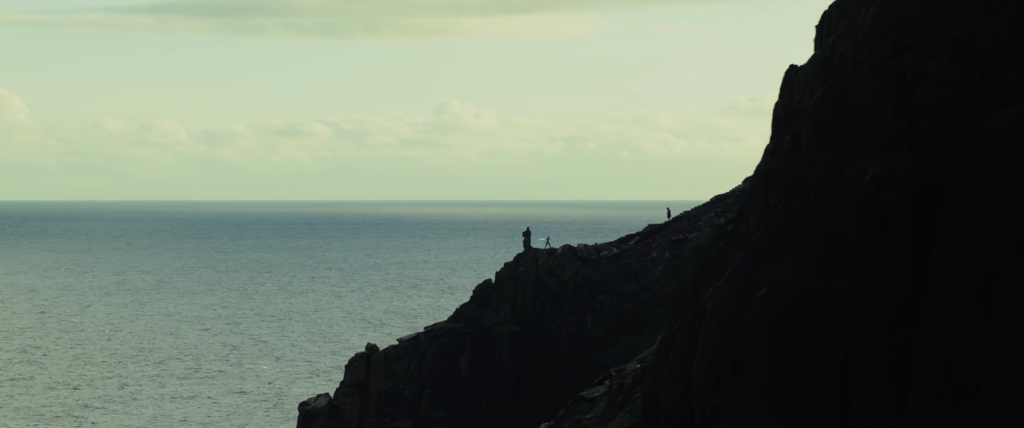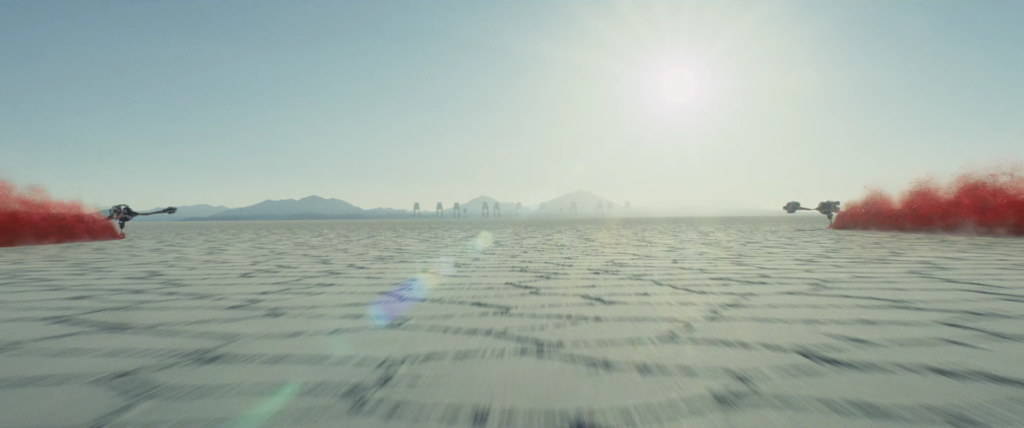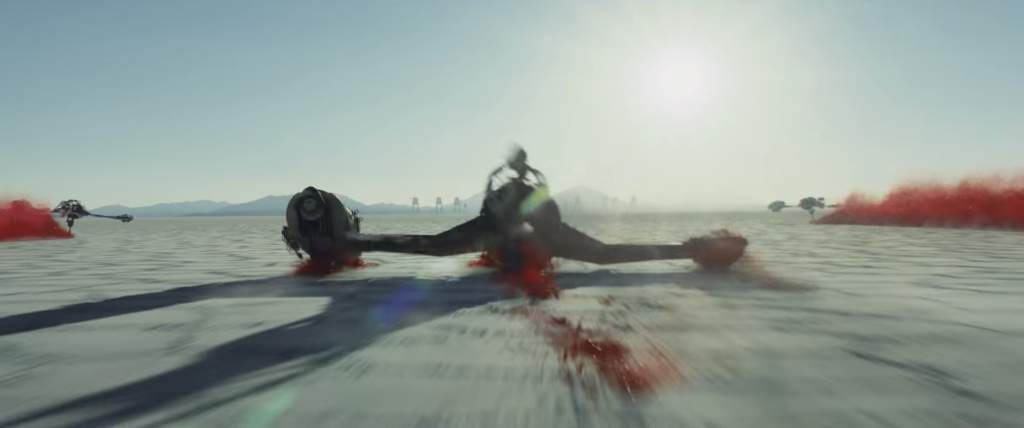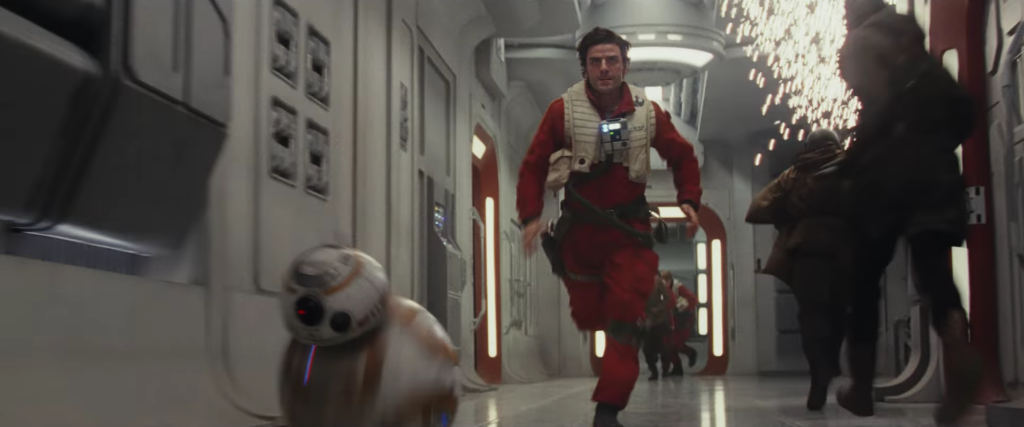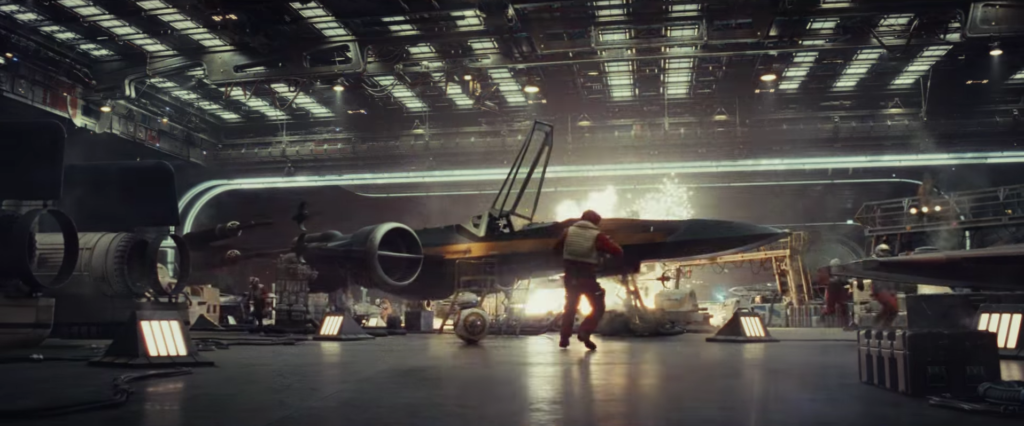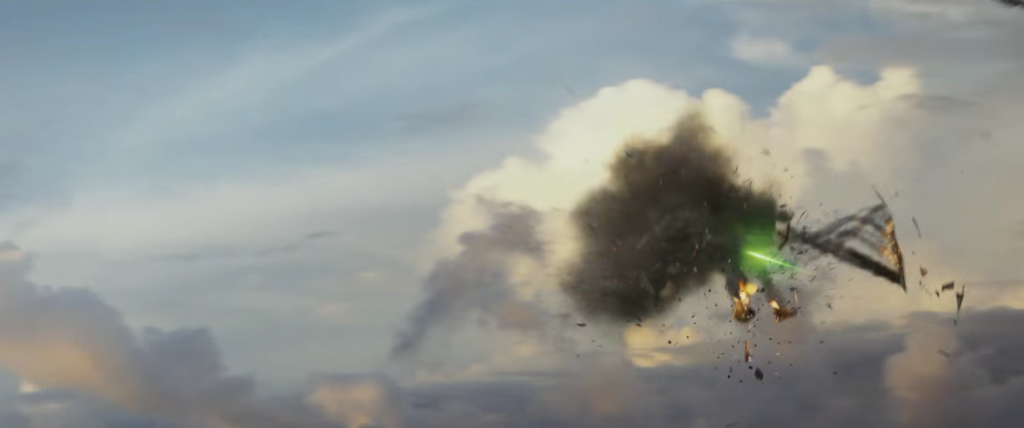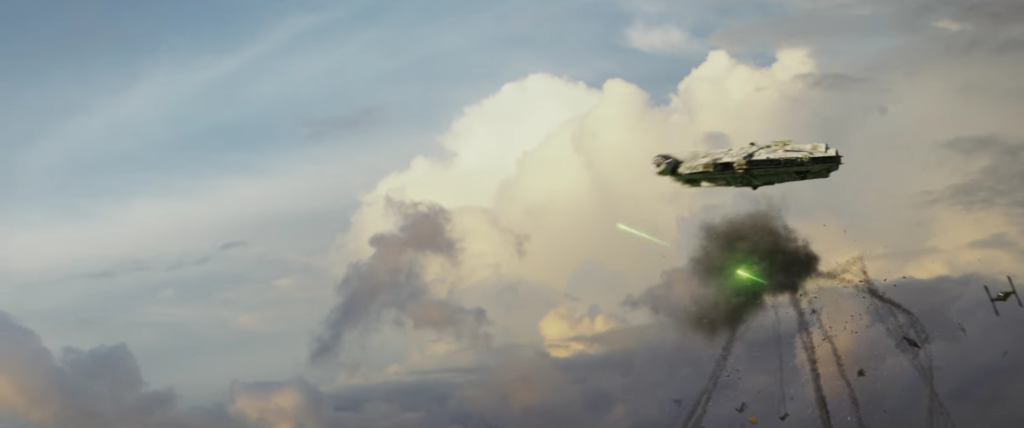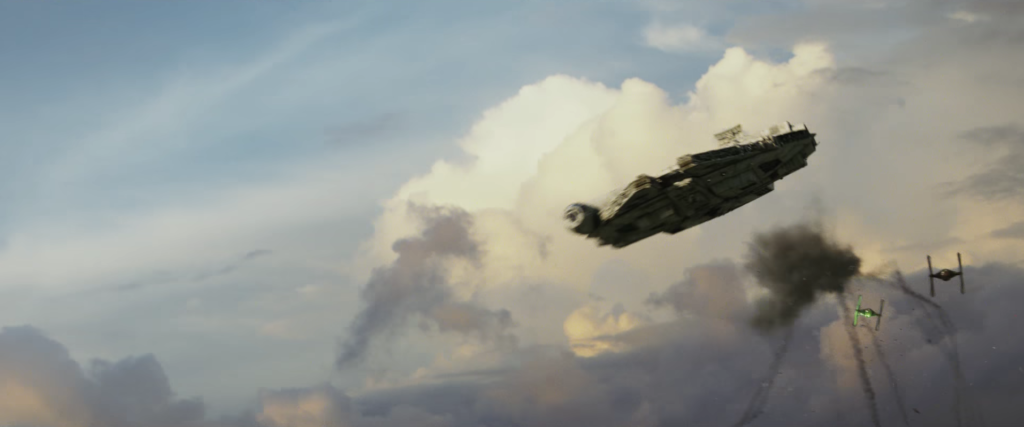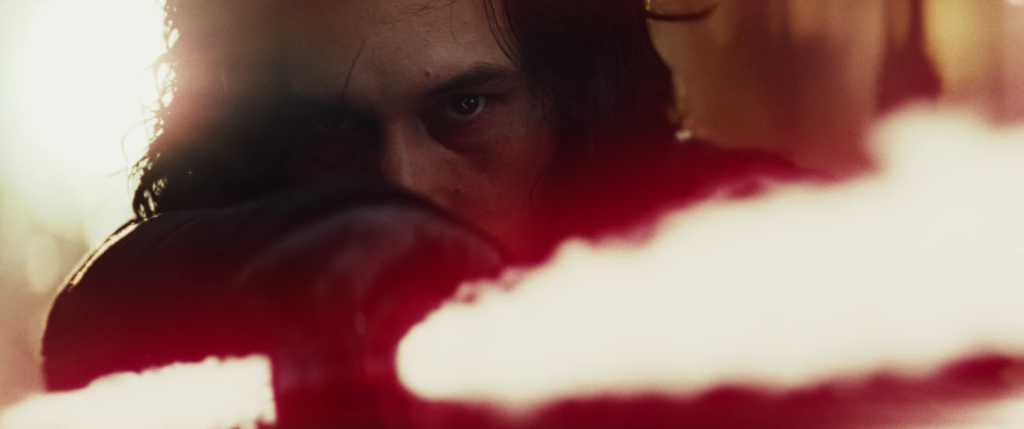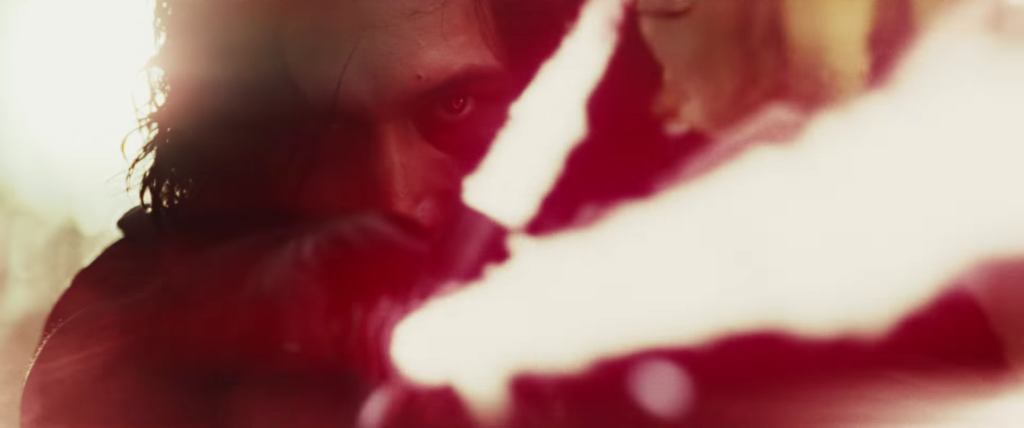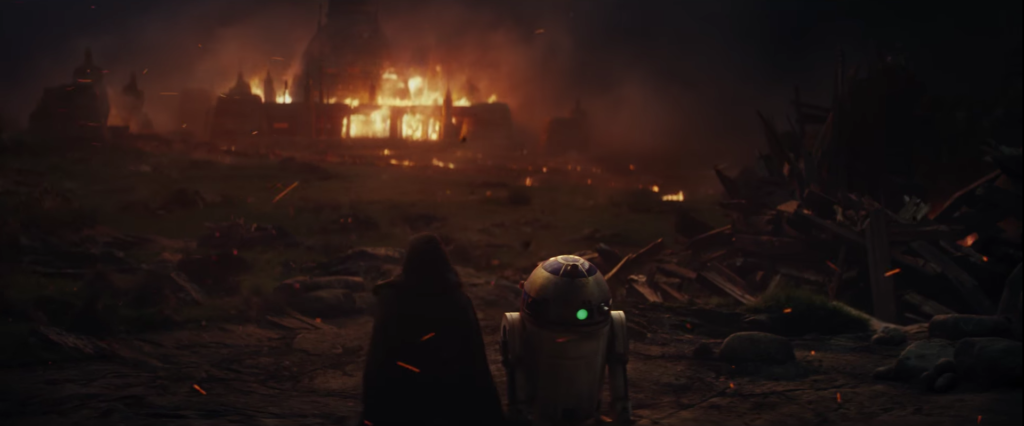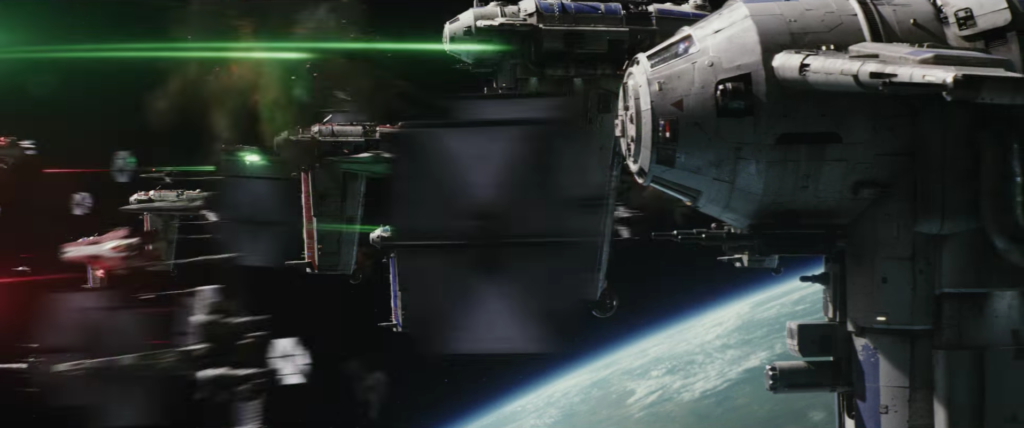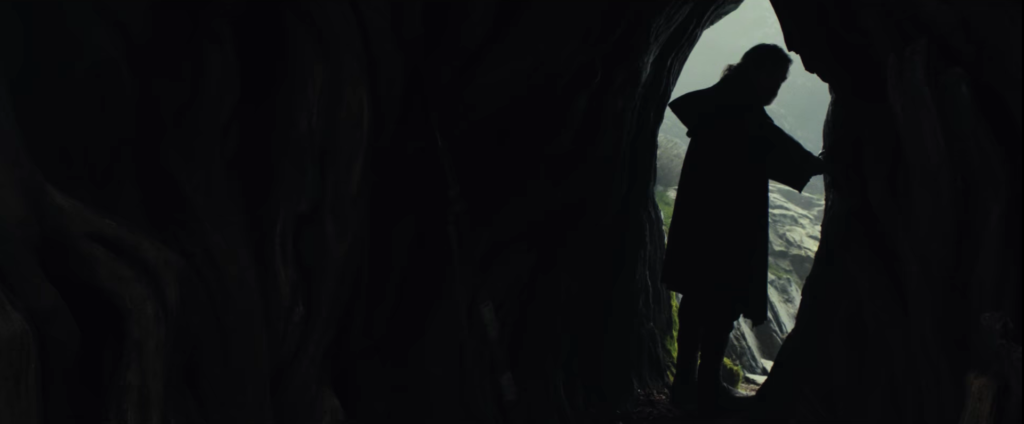 Johnson tells Entertainment Weekly the name of the planet with the blood-looking stuff is Crait. "It's way out there. It's uncharted," the director told them. "It's a mineral planet and so there are mines on it." He added that the planet is the site of an "an old rebel base there that's now abandoned."
And the Day 2 livestream:
Some more news from Day 2… while Hamill gave his touching tribute to Fisher on stage, Kathleen Kennedy spoke to ABC…
EXCLUSIVE: Lucasfilm President Kathy Kennedy says Carrie Fisher will NOT be in @StarWars Episode 9 as General Leia. #SWCO #TheLastJedi pic.twitter.com/gxH80QteYb

— Good Morning America (@GMA) April 14, 2017
"Sadly, Carrie will not be in nine," Kennedy said. "We will see a lot of her in eight, which is great."
IDW will be publishing a line all-ages Star Wars books according to io9. They'll be known as Star Wars Adventures.
From StarWars.com, Marvel will be publishing Star Wars: Captain Phasma, a 4-issue miniseries.
Launching in September from writer Kelly Thompson and artist Marco Checchetto, Captain Phasma will be part of the Journey to Star Wars: The Last Jedi publishing program — and we'll get to see her escape from the doomed Starkiller Base.
That of course means the series is set after Star Wars: The Force Awakens. Here's Paul Renaud's cover of the first issue.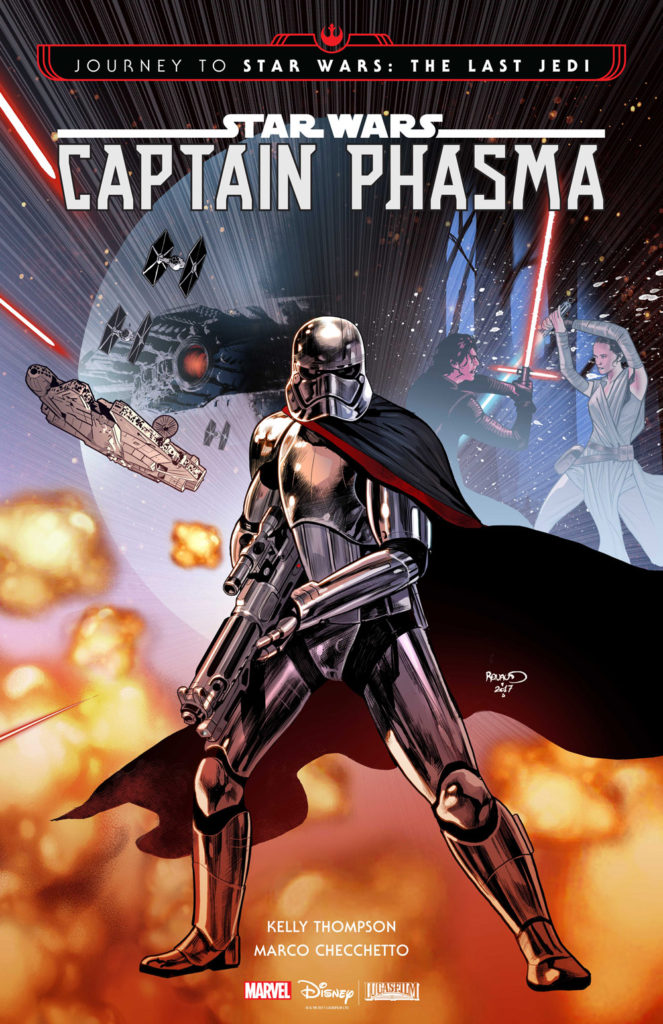 Speaking of Phasma…
Coming this September as part of the Journey to the Last Jedi program. PHASMA by @DelilahSDawson pic.twitter.com/C5UmbYVgPl

— Star Wars Books (@DelReyStarWars) April 14, 2017
We're also getting books from Ken Liu and Claudia Gray.
I wrote more about THE LEGENDS OF LUKE SKYWALKER and my history with Star Wars. https://t.co/8PmYzEqyIm h/t to @chaosbria for photo pic.twitter.com/zj06Oip60H

— Ken Liu (@kyliu99) April 15, 2017
Our Journey to Star Wars: The Last Jedi covers are revealed including a young #leia by the AMAZING @claudiagray!!!! pic.twitter.com/SwStjEaios

— MAZ!!! (@maryannzi) April 14, 2017
[UPDATE] Day 3 has begun!
Star Wars Rebels Season 4 will be its final season. Here's the trailer.
And now the trailer for the upcoming video game Star Wars Battlefront II.
[UPDATE] Here we are, Day 4, the last day of Star Wars Celebration!