What happens on Raxacoricofallapatorius, stays on Raxacoricofallapatorius.
Even though I've been rewatching
Doctor Who
for the last few months, I'm still suffering from D.W. Doctor Withdrawal. So it was perfect timing that the annual Christmas Special actually aired
ON
Christmas for us Americans this year. Not only was it a great episode but we got some surprise extras as well!
This is not the TARDIS commercial that aired during the special but another that's currently posted at WherestheTARDIS.com. It's apparently a promotion to show off your very own TARDIS, whatever form it may take, and enter for a chance to win a private Doctor Who screening event in your town plus over 100 DW DVDs. According to the website, judging will be based on the following:
Most original design of the TARDIS
Most creative use of materials
Most creative placement in a public location
Most Facebook Likes on wheresthetardis.com
Besides the commercials, with some pretty fantastic lines, the actual Christmas Special was wonderful. It turned out not to be a classic
A Christmas Carol
retelling but a very twisted version of it instead. It didn't have as much Amy and Rory as I would have liked but at least they were in it. The "aliens" were a very unique choice and made for a great plot point and British singer Katherine Jenkins did a delightful job as the beautiful Abigail. A fun aside, her character's last name was Pettigrew, Pettigrew is the last name of the character Wormtail from
Harry Potter
and the actor who plays Dumbledore in
Harry Potter
, Michael Gambon, was her co-star in this episode. :)
We also got a pretty long
sneak preview of Season Six
at the end of the episode which isn't airing until the Spring on BBC America which means my D.W. is going to be pretty bad come April. Seems like we can look forward to some epic stories though. The Doctor coming to America seems particularly adventurous.
To add to all this Doctor Who goodness going around, here are some tremendously awesome minimalist DW posters: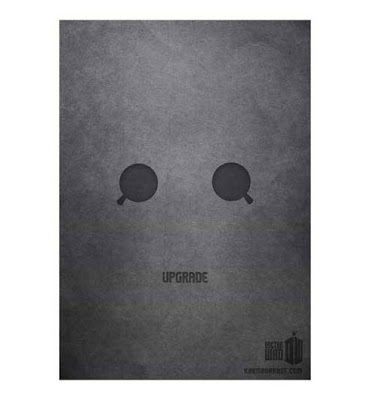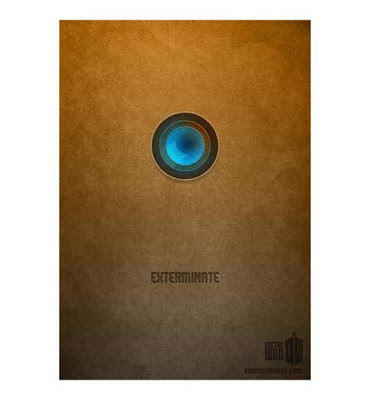 (Posters via
Karma Orange
, click link for more.)