Here She Comes to Save the Day! Wonder Woman Invisible Jet Dorbz Ridez Review
A bit ago I posted about the Wonder Woman Invisible Jet Dorbz Ridez with Vinyl Figure and surprise, she showed up to save the day (be reviewed) on my doorstep!
[Editor's Note: All links in this post to Entertainment Earth are affiliate links. Find out more about that here.
You may not have heard but Dorbz is now part of the Funko family! They've got some pretty cute figures from Disney and Marvel to TMNT and Assassin's Creed and beyond.
Dorbz Ridez: Wonder Woman Invisible Jet is the second in the Dorbz Ridez series. Their first entry was Batman and the 1966 Batmobile.
The box it comes in is SUPER cute! As someone who normally tosses my toy boxes (sorry!) I'd actually consider keeping this one. It's a nice clear display from three sides and has a little cloud background.
And for some scale comparison…
Here's what comes out of the box: a stand, the vinyl figure, the invisible jet. As you can see, the jet can basically stand on its own but it's much better on the stand.
And another scale image with a regular size action figure.
The vinyl figure itself is such a joy to behold, isn't it? Whether Wonder Woman is just happy or happy to be kicking bad guy butt, it's a great face.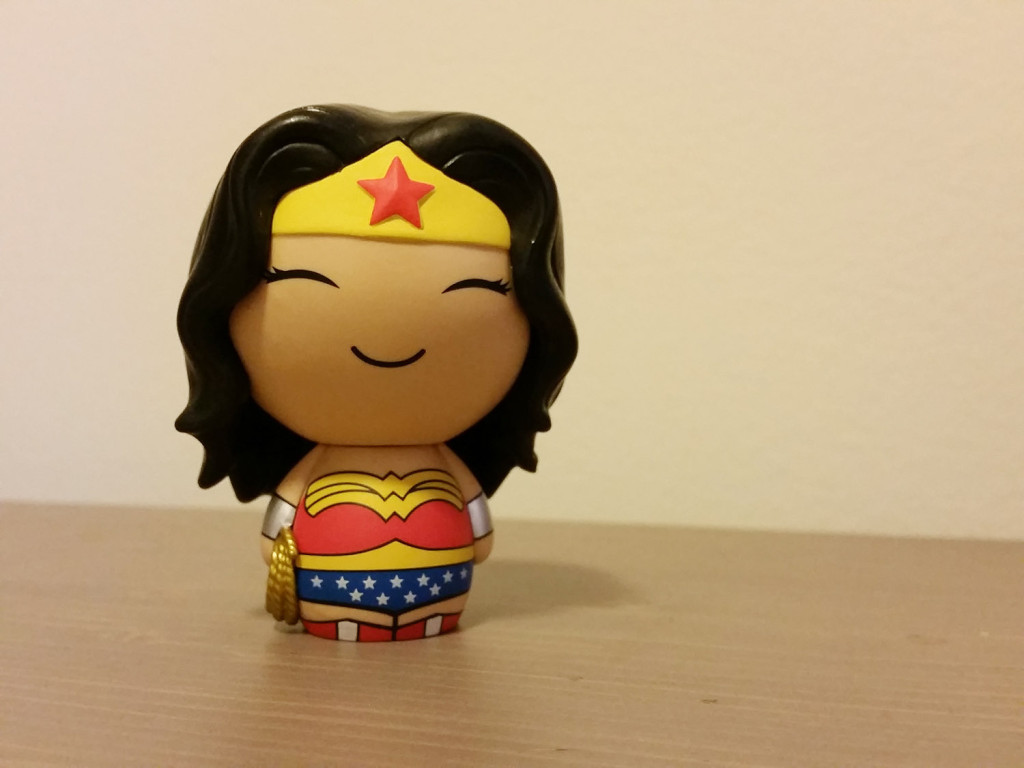 Nothing to see here…
As you can see, Wonder Woman sits pretty low in the plane. While it's clear, I think I would have preferred her sitting slightly higher to show the figure itself off more.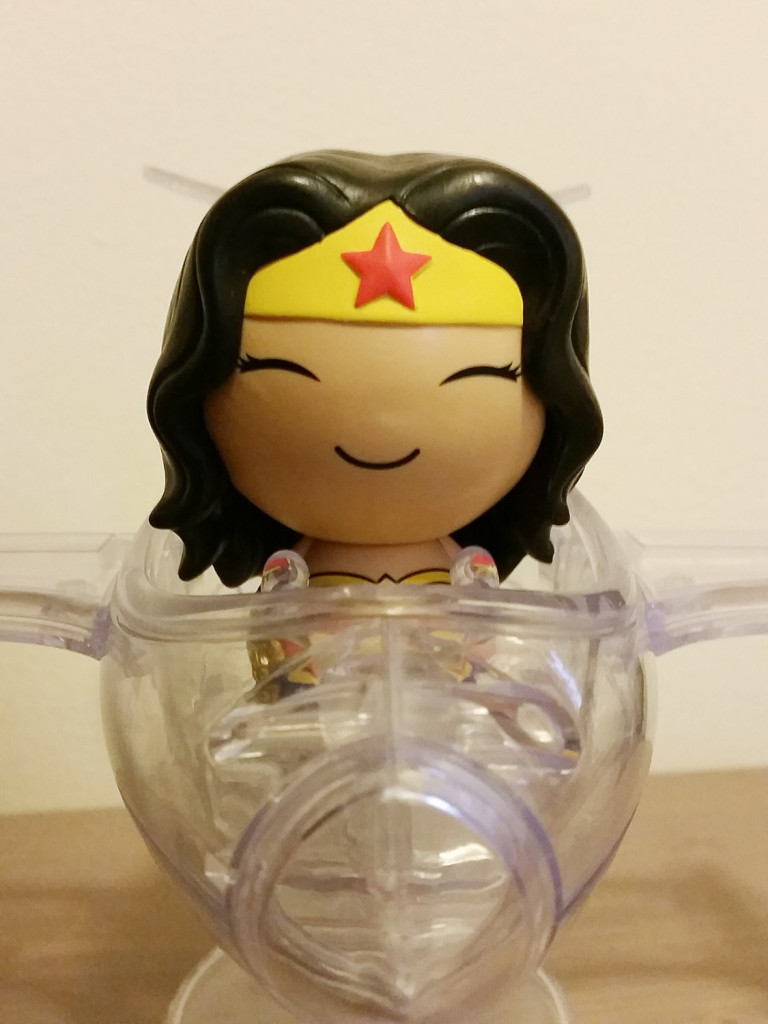 There's an indentation to sit her in so she stays put but I'm sure you could rig something to have her sit higher if you wanted to. But here's how it looks from a higher angle.
Autopilot! For kicks I decided to see if Wonder Woman would be able to stand free on the wings (her bottom is flat, after all) and sure enough she's light enough that she doesn't tip it over. A nice, alternate display if you wish.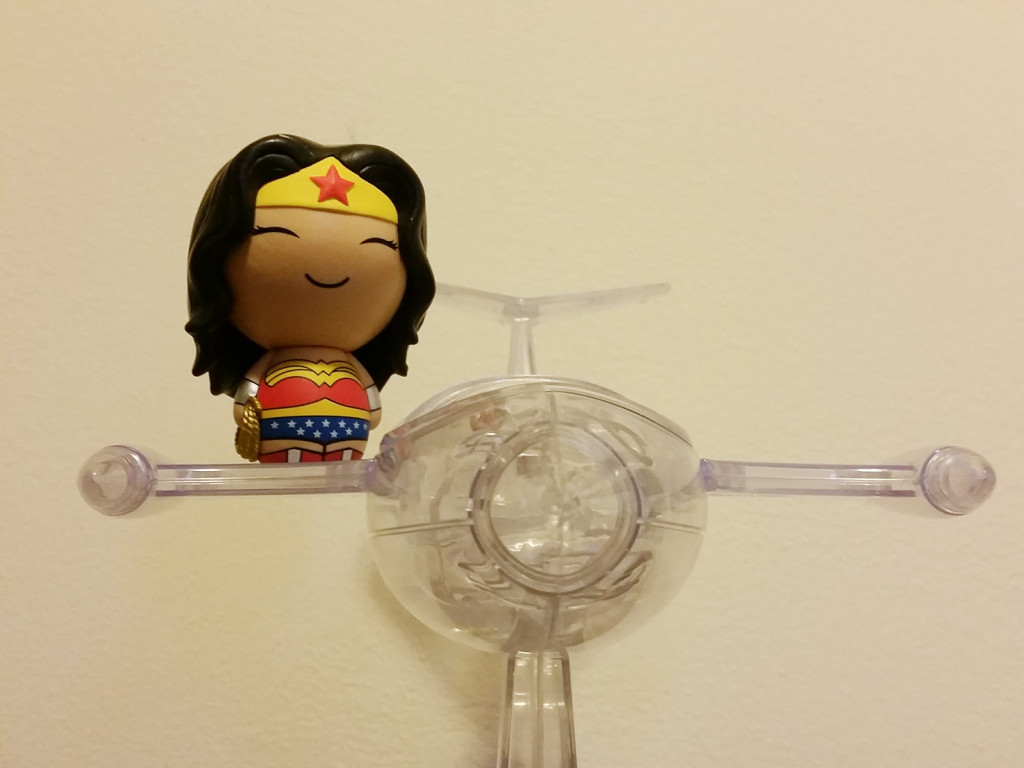 Overall, I'd say I adore the Dorbz Ridez: Wonder Woman Invisible Jet. It's not often we get Wonder Woman collectibles with her sweet ride and this one is a quality product. The vinyl figure by itself is great but the jet is good, hard plastic. I wouldn't recommend dropping it from up high or anything but whether you're a collector or want to let your kids play with it, you can't go wrong.