An X-Men by any other name…
…would still call you Bub. Wolverine is one of the most highly regarded characters in comics. His demeanor and all-around look make him particularly likable to fans, so it was a no-brainer to give him his own movie. But was it really necessary?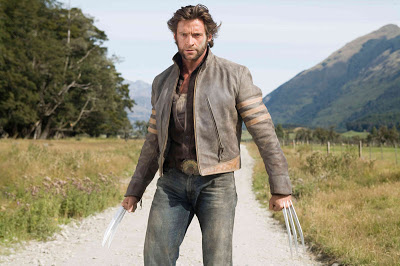 X-Men Origins: Wolverine was an action-packed, highly entertaining film but was missing something to take it that extra mile. This spin-off of the X-Men franchise tells the story of Wolverine's life before joining the famous team. His discovery of his mutant powers, time fighting in several wars, membership in Team X and his painful adamantium bath following the death of his love are all covered in just under two hours. Sounds like a lot to pack into one movie but it doesn't feel that way upon viewing. After all, who doesn't want as much Wolverine as they can get?
Hugh Jackman doesn't disappoint in this, his fourth time playing the character but there's nothing terribly new and exciting either. His temper flares when he needs to be angry and he's sweet when he needs to be tender. The few comedic moments he had were handled perfectly though. The portrayals of each member of Team X was fantastic and left me wanting to see them in action longer, especially Ryan Reynolds as Wade Wilson. Sure this was Wolverine's film, but Victor Creed, aka Sabretooth, was a major player. It seemed as if Liev Schreiber barely got a chance to get his feet wet and his motivations weren't well developed enough to make his quest believable.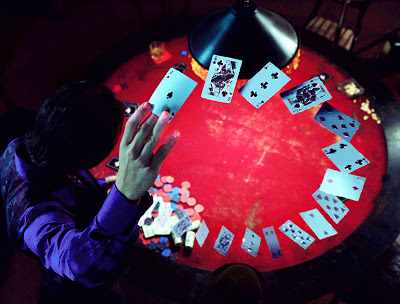 On the other hand, there was someone who did a lot with a little – Taylor Kitsch. He played Remy LeBeau, otherwise known as Gambit, with an ease that made me think he should have been given the origin story. Sure, I was disappointed in his lack of a heavy Cajun accent but once he threw those cards, it was on. Lynn Collins as Kayla Silverfox had a quiet determination that really worked well for the role.
One of the biggest problems with the film was it's pacing. There was action followed by some calm downtime, then action and some more downtime. For a guy who was on a mission of revenge he sure took the long way to get there. I also could have done with a little less screaming into the air and enemies charging at each other from across the room but that's just nitpicking. The ending definitely could have been stronger and a tad bit less contrived but it got the job done.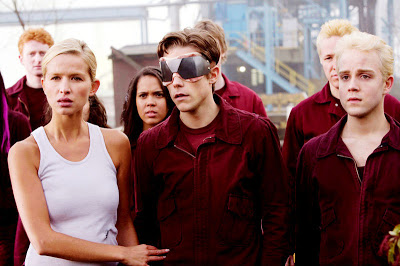 As to the ending, or should I say endings, there are two scenes after the credits and two versions of the very last credits scene. The first comes just a few seconds after the credits have rolled and may fool you into thinking there isn't more. There is. The next scene you see will be after the credits have completed and depends on which print your theater received. Unfortunately I viewed the less exciting of the two. It was ok, but didn't have the interest level you expect from a post-credit scene. I've since watched the alternate version online and it was slightly more wink-wink to the fans.
X-Men Origins: Wolverine was, for lack of a better word, a good movie. If the three X-Men films preceding it hadn't spent so much time focusing on Wolverine maybe it would have had more impact as a standalone project. But, as it is, we've seen a lot of Wolverine already. Just like I wanted to see more of Team X in action, I was also dying to see more of the various mutant children in this film and that makes me wish for more X-Men team films. The smartest thing for them to do would be to have a rotating cast. Take out one or two of the major players each time and let others have their chance to shine. Wolverine needs a rest.