Aladdin Finds Its Jafar Plus Adds Another Woman to the Disney Story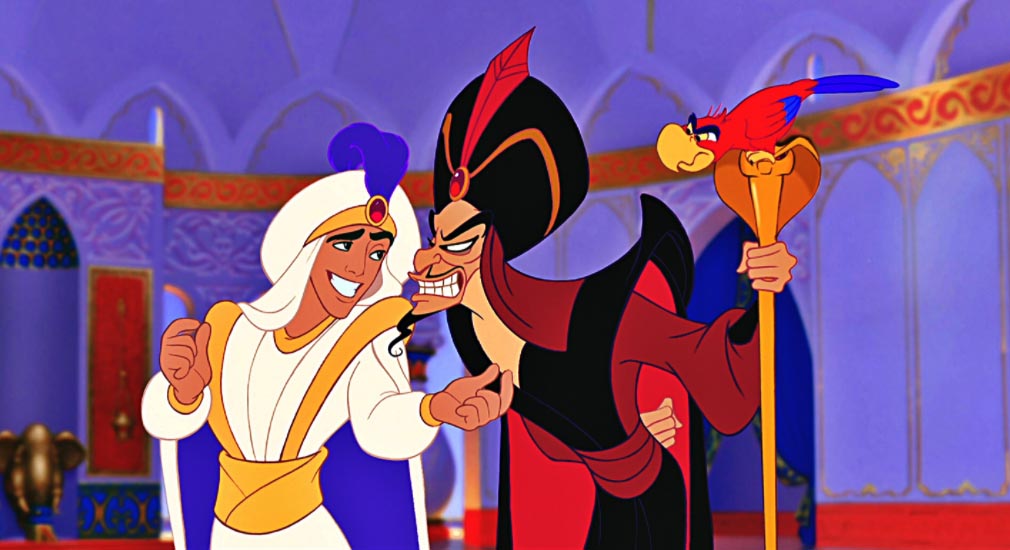 Yesterday we had news about The Lion King, today it's another Disney adaptation. The Guy Ritchie-directed Aladdin finds villain Jafar plus adds another woman to the Disney live-action story.
We found out at D23 that Alan Menken would be co-writing new songs for the adaptation with La La Land's Benj Pasek and Justin Paul. Mena Massoud was also officially announced to play Aladdin, Power Ranger star Naomi Scott will be Jasmine, and the previously revealed Will Smith as Genie was reiterated.
The Hollywood Reporter now says Jafar has been found in Ben-Hur and The Mummy actor Marwan Kenzari. He's Dutch-Tunisian and will also be appearing in the upcoming Murder on the Orient Express as the conductor. Entertainment Weekly got the first official photos of that film not too long ago.
THR also notes Saturday Night Live's Nasim Pedrad will take on a role created specifically for this live-action tale. You may recall, other than Jasmine and a few cameo singers, Aladdin was devoid of female characters. THR writes Pedrad will play "Mara, the handmaiden and friend to Jasmine. The part is described as a comedic supporting role." She's also had roles on Scream Queens, The Mindy Project, and New Girl.
And because the internet is the internet apparently this has already happened.
The new Jafar in Disney's live-action #Aladdin, Marwan Kenzari, is making people real thirsty https://t.co/tvqDp6FMg6 via @adambvary pic.twitter.com/ZuzuYelJck

— BuzzFeedEntmnt (@BuzzFeedEnt) August 4, 2017