Nostalgia Rules at Disney's 2017 D23 Presentations
A Wrinkle in Time, Star Wars, Disney Princesses, Aladdin, The Lion King, Mary Poppins and more! Disney was pulling out all the stops at D23 and most of their projects are nostalgia-filled.
First, another busy release timeline!
Here is the official photo of all of Disney's upcoming films up until 2019 #D23Expo pic.twitter.com/XOlr9HEAJB

— DiscussingFilm @ D23 (@DiscussingFilm) July 15, 2017
Ava DuVernay's A Wrinkle in Time, based on Madeleine L'Engle's classic novel, was perhaps most anticipated and had its trailer (above) debut at the show.
Disney Princesses had a surprise get-together for Wreck-It-Ralph 2!
Jodi Benson, Paige O'Hara, Linda Larkin, Irene Bedard, @AnikaNoniRose, @TheMandyMoore, @auliicravalho & Kelly Macdonald are here! 👑 #D23Expo

— Disney Animation (@DisneyAnimation) July 14, 2017
Biggest gathering of Disney Princesses… ever? #D23Expohttps://t.co/CWeBE3YrkA@IMKristenBell @PaigeOHara7 @thejodibenson @AnikaNoniRose pic.twitter.com/7iYLLgb66w

— Inside the Magic (@InsideTheMagic) July 15, 2017
It's a party with the princesses. 👑 See them in #RalphBreakstheInternet: #WreckItRalph2. pic.twitter.com/3N5qwtQPPx

— Disney Animation (@DisneyAnimation) July 15, 2017
.@TherealTaraji Will Voice a New Character Named Yesss in Ralph Breaks the Internet: Wreck-It Ralph 2: https://t.co/nmH1ei3TDu #D23Expo pic.twitter.com/fHysabevs1

— Disney (@Disney) July 15, 2017
The long-awaited sequel to The Incredibles finally gets some real movement…
.@DisneyPixar's #Incredibles2 opens in theatres June 15, 2018. pic.twitter.com/2ffhDDORzd

— Disney (@Disney) July 14, 2017
Edna Mode is always a la mode. One of the world's most visionary designers is back in #Incredibles2. 👏 #BravoEdna pic.twitter.com/qIoPHzWr9I

— Disney (@Disney) July 14, 2017
Though it was reported this past week that Disney was having trouble finding the right actors to lead Guy Ritchie's live-action Aladdin, the studio revealed the big news today.
Mena Massoud announced as Aladdin, Naomi Scott as Jasmine, and Will Smith as Genie in live-action Aladdin! #D23Expo

— Disney (@Disney) July 15, 2017
Mena Massoud and Naomi Scott have been cast as Aladdin and Princess Jasmine for the live-action #Aladdin movie! #D23EXPO pic.twitter.com/CKVePSOldT

— NPOC (@nerdypoc) July 15, 2017
They also showed some of the first footage from Jon Favreau's "live-action" Lion King.
The "Circle of Life" sequence from live-action #TheLionKing, directed by @Jon_Favreau, just played to a thunderous applause. #D23Expo

— Disney (@Disney) July 15, 2017
And updated on that Tim Burton Dumbo…
Production is underway for the live-action reimagining of Disney's Dumbo, directed by Tim Burton. In theaters March 29, 2019. pic.twitter.com/5deE0yANwH

— Disney (@Disney) July 15, 2017
Tim Burton is directing a live-action Dumbo starring Colin Farrell, Danny Devito, Eva Green, and Michael Keaton #D23Expo

— Disney D23 (@DisneyD23) July 15, 2017
Mary Poppins Returns got a motion poster!
Emily Blunt is Mary Poppins in the upcoming sequel, #MaryPoppinsReturns. The brand new film opens in theatres December 2018. #D23Expo pic.twitter.com/egxozrpRbr

— Walt Disney Studios (@DisneyStudios) July 15, 2017
And I found out about a movie I previously hadn't heard about…
Next up: The Nutcracker and the Four Realms. We just found out the cast includes Helen Mirren, Keira Knightley and @mistyonpointe!

— Oh My Disney (@OhMyDisney) July 15, 2017
Of course Lucasfilm being part of the Disney family, there was also a Star Wars: The Last Jedi portion of the show which features this emotional behind the scenes video.
Some new posters as well…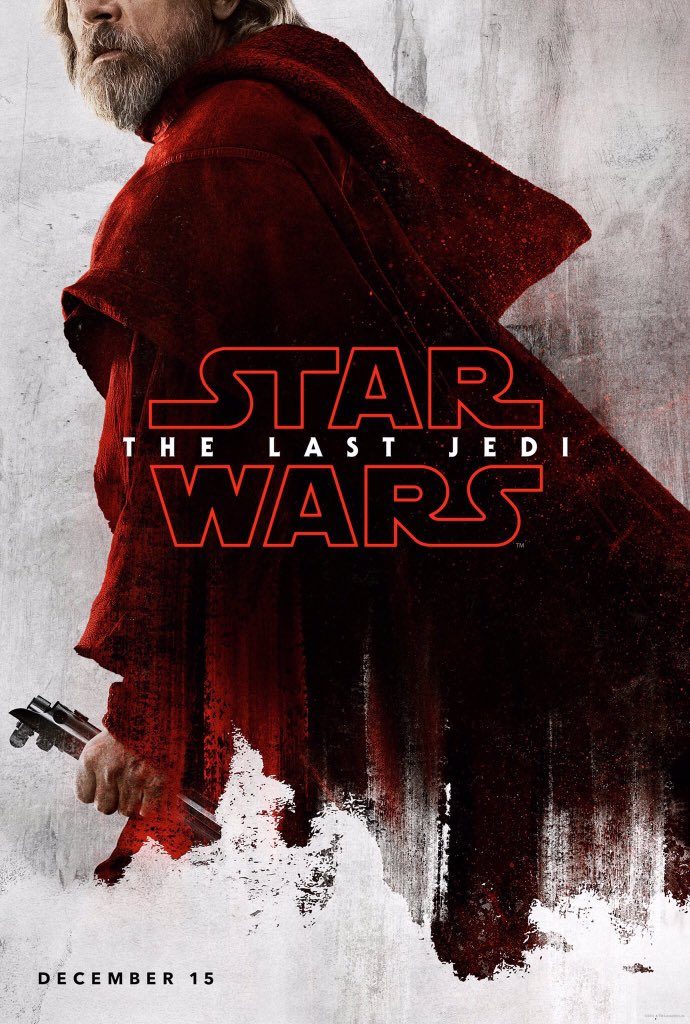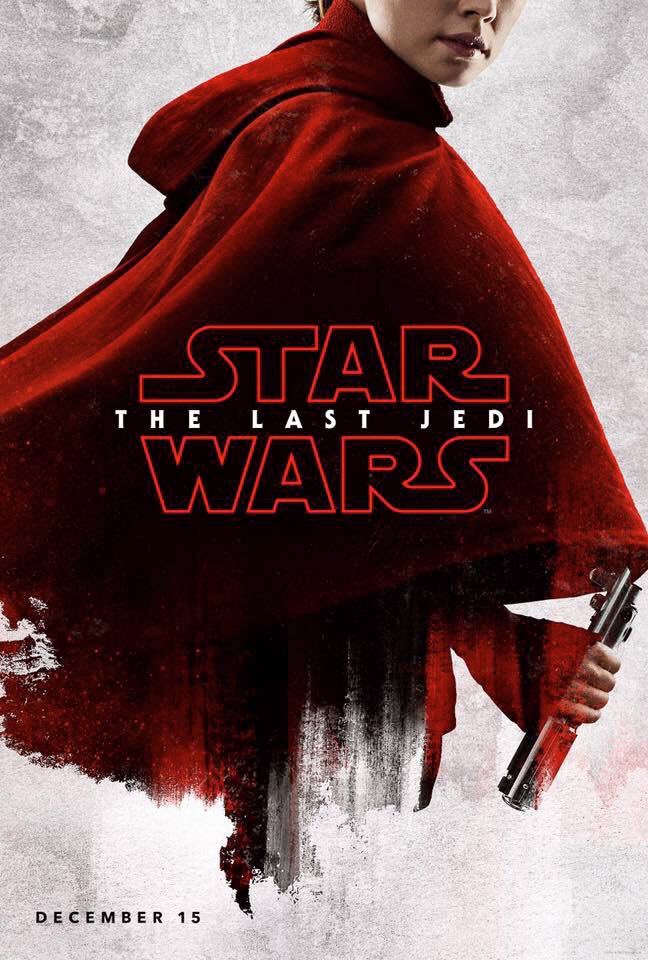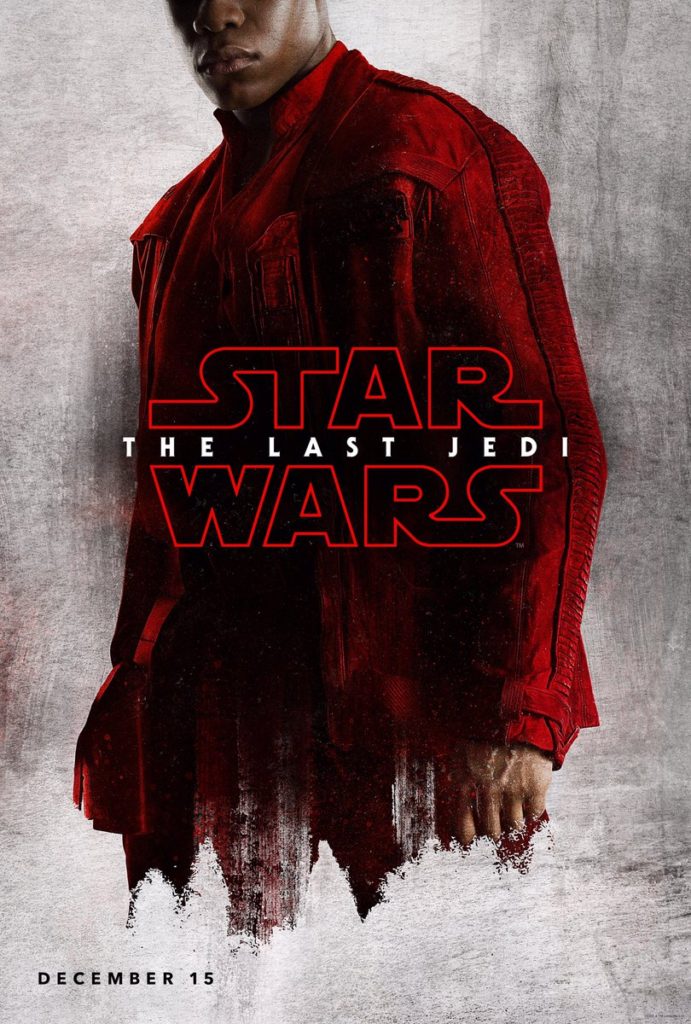 And yesterday they showed off the model of the upcoming Star Wars Land, now called Star Wars: Galaxy's Edge, at Disney parks!
Get a Sneak Peek at These Models of the @StarWars-Inspired Lands Coming to Disney Parks: https://t.co/PBrDWBTDkg 💫 pic.twitter.com/91vRhVw1eK

— Disney (@Disney) July 14, 2017
Today's presentation also premiered Avengers: Infinity War footage. The main takeaway was that Captain America had a beard.
CAPTAIN AMERICA HAS A BEARD IN INFINITY WAR

— Aaron Couch (@AaronCouch) July 15, 2017
And last but not least, this touching meeting…
Fangirling over legend Stan Lee. 94 years dapper. Creator of Spider-Man, Hulk, Iron Man, Thor, X-Men, Black Panther. I mean, c'mon! #D23Expo pic.twitter.com/nfB3Er8tOt

— Ava DuVernay (@ava) July 14, 2017