Art Reflecting Art
A lot of response has come out of the Batgirl/Oracle news. Some negative, some positive. But I happened upon this piece from the webcomic Gutters and felt I needed to share it. Click to enlarge.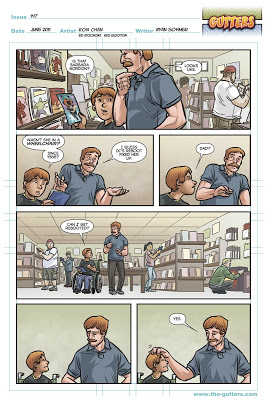 Now I know how my op/ed hit a lot of people. This really gutted me. Written by Ryan Sohmer, illustrated by Ron Chan, this comic is definitely one of the best things to come out of the news so far. You may remember Gutters, they brought us the more light-hearted Angry Birds of Prey recently too, which I also loved.
If you are interested in seeing more Oracle-inspired art, check out the Oracle Create-A-Thon going on now. Some very cool work has gone up there already and they invite you to submit your own.